Continuing its focus on the Indian market, Motorola today announced the next generation of its immensely popular g franchise – moto g 9 , globally first in India! Designed basis consumer research to cater to the needs of Indian consumers, it is truly a Made for India product that is also Made in India.
The moto g 9 is a powerful leap in performance, camera, battery and more. Designed to deliver power across the board, the new moto g device takes the user experience to a next level by combining all they wanted in one product. The all new moto g9 has the best overall experience in its category, a super-responsive, latest Qualcomm® Snapdragon™ 662 processor that won't slow you down, a triple camera system – which includes a 48MP main sensor¹ with class leading f/1.7 aperture and two days of power with a massive 5000mAh battery plus 20W TurboPower™ charging .
Unbelievable performance moto g 9 is one of the first smartphones in the world to have the super responsive Qualcomm® Snapdragon™ 662 Mobile Platform. With astonishing AI performance and dynamic camera capabilities, users will capture and connect in brand new ways. You will also enjoy games and videos with smooth and vivid graphics. The Snapdragon 662 is also built with increased speeds and robust on-device performance, so you can multitask seamlessly with less lag. Plus, feel your phone respond instantly to every touch, tap, and swipe, and switch between multiple open apps without missing a beat thanks to 4 GB of RAM.
Stunning cameras
Thanks to the 48 MP triple camera system on moto g 9 you can easily capture amazing pictures in any light or
setting with the main camera, depth sensor and Macro Vision camera.The 48 MP main camera sensor comes
complete with Quad Pixel technology¹ with 4x light sensitivity, Night Vision mode and aclass leading, large f/1.7
aperture, so you get bright photos even in the low light. The depth sensor works with the main camera to blur the
background automatically, enhancing your everyday photos into beautiful portraits with accurate edges. From the
wings on a bumblebee to the crystals on a snowflake, there's a world waiting to be captured with the Macro Vision
camera, which lets you get 4X closer to your subject than a standard lens while keeping the smallest details in
focus.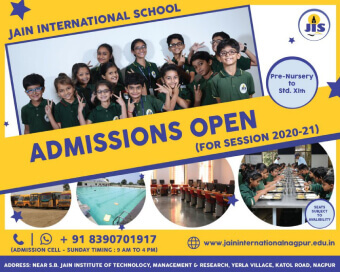 Massive battery withfast charging
No matter if you use your phone for entertainment, work or just to stay connected with the world, with the moto
g 9 there is no need to worry about battery life. A massive 5000mAh battery gives you over two days of power on a
single charge, making it possible to stream music for 83 hours, stream videos for 16 hours, or browse your favorite
websites for 13 hours. And when you do need a quick energy boost, a 20W TurboPower™ chargergives you hours
of power in just minutes of charging.
Ultra-immersive, Ultra-wide display
Bring your photos, movies, games, and video chats to life on an ultra-wide screen. The 6.5" Max Vision HD+
display gives you maximum viewing thanks to a20:9 aspect ratio. With a bigger screen to body proportion, nothing
gets in the way of your favorite entertainment.
Extensive storage
moto g 9 has 64 GB of built-in storage, so you have room to download more photos, songs, movies, and games. You
can even add up to 512 GB more using the microSD card slot.
Operating system and software
moto g 9 continues our ongoing commitment to provide consumers with the purest version of Android OS. There
are no clunky software skins, no duplicate apps – just near-stock Android™ 10 that we know consumers love. It also
comes with a promise of 1 minimum OS upgrade and 2 years of security updates.That is not all, the moto g 9 also
comes with all your favorite moto actions and gestures!
Class LeadingDevice Experience
Dedicated Google assistant:
We know how valuable it is for our consumers to have quick and easy access to Google Assistant. That is why
we've simplified how you activate the integration on moto g 9 with a dedicated Google Assistant Button located on
the side of your phone – so your personal helper is always within reach. By pressing the button, you can enable
voice control, and ask the Google Assistant for answers – no need to type, tap, or swipe. Perfect for when you are
on the go or need an answer fast.
Class leading NFC support:
Make contact-less payments with ease with class leading NFC Support.
Dual-band WiFi:
Work from home with ease with best in class, dual band WiFi support!
Your face & fingerprint is your password
With face recognition & fingerprint reader, unlock your phone instantly. No passcodes. No worries. The fingerprint
reader is discreetly located within the "batwing" logo on the back on the phone, so you hardly know its there
Availability & Pricing
The stunning moto g 9 will be available in two beautiful colors – deep Sapphire Blue and natural Forest Green,
starting 31st August, 12PM on Flipkart. The moto g 9 is available at an unbelievable price of just INR11,499/-