SVK Shikshan Sanstha, an NGO working for creating an Inclusive Society with equal opportunities for Intellectually Challenged Adults recently conducted one month Employability Enhancement Training program with an objective to  prepare Intellectually Challenged individual towards a work oriented program, to develop adjustment potential in the individuals by putting them through various situations and to  normalize work related behavior and develop their work personality through graded exposure and training in work situation.
Various interactive sessions were held for 15 Intellectually Challenged participants by corporate trainers from TCS, Nagpur a practicing Clinical Psychologist Anusha Chellam, Media Experts YSK Prerana and Shirle Cruze.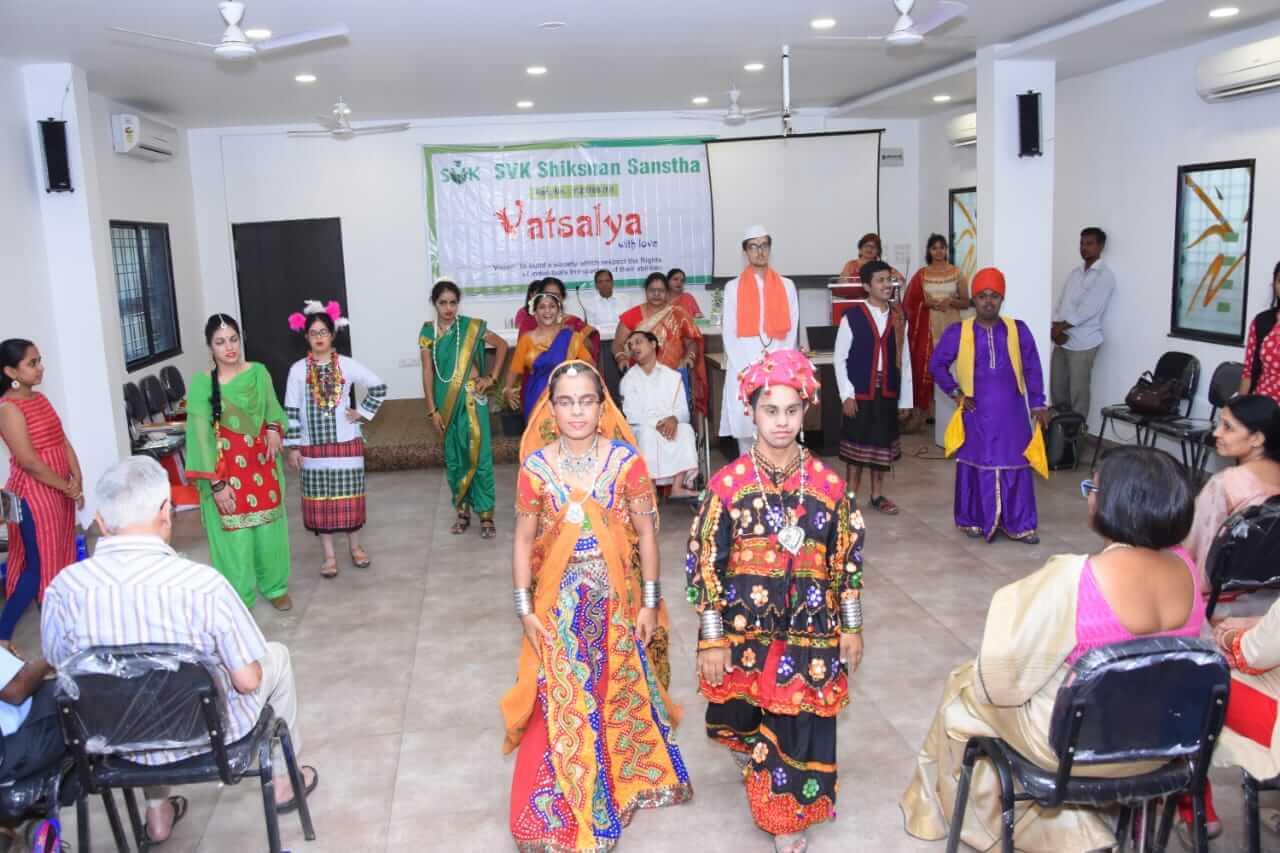 During the training, participants had exposure visits to Parle G Factory and GMMCO workshop to understand the nuances of work culture. They attended one day Internship at Vishnu Ji Ki Rasoi and underwent a one day exclusive training on Basic Kitchen Skills by Rizwana Dewan's A1 Aroma Cooking Classes and attended a one day training by Department of Hotel management, LAD College on Front office management, House Keeping, Food Production and Service.
One month training was concluded with a Live Project "Millet Magic" in association with Department of Hotel Management, LAD College. Servicing, Reception handling to Counter Management was efficiently handled by Intellectually Challenged participants. They exhibited social skills, confidence and public speaking which they acquired during the Employability Enhancement Training Programme.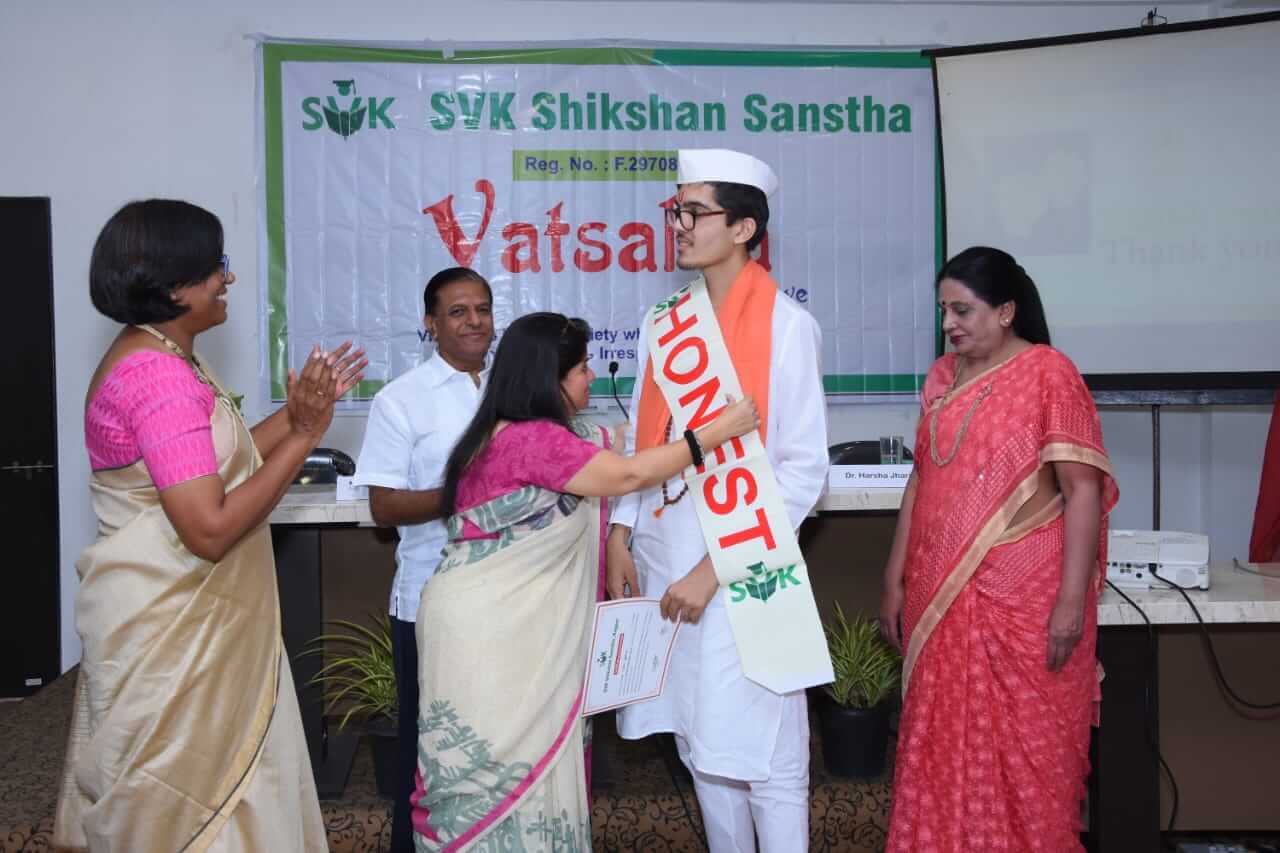 Valedictory function of the above training program was held at Press Club on March 30. Sharad Gopidas Bagdi, a very well-known social worker, recipient of many National  and International Awards for his contribution for many developmental issues was the Chief guest whereas, President, Swacch Association Anasuya Kale, was guest of honor and the function was presided by Coordinator, PG Department of Fashion Design, LAD College Dr. Harsha Jharia,.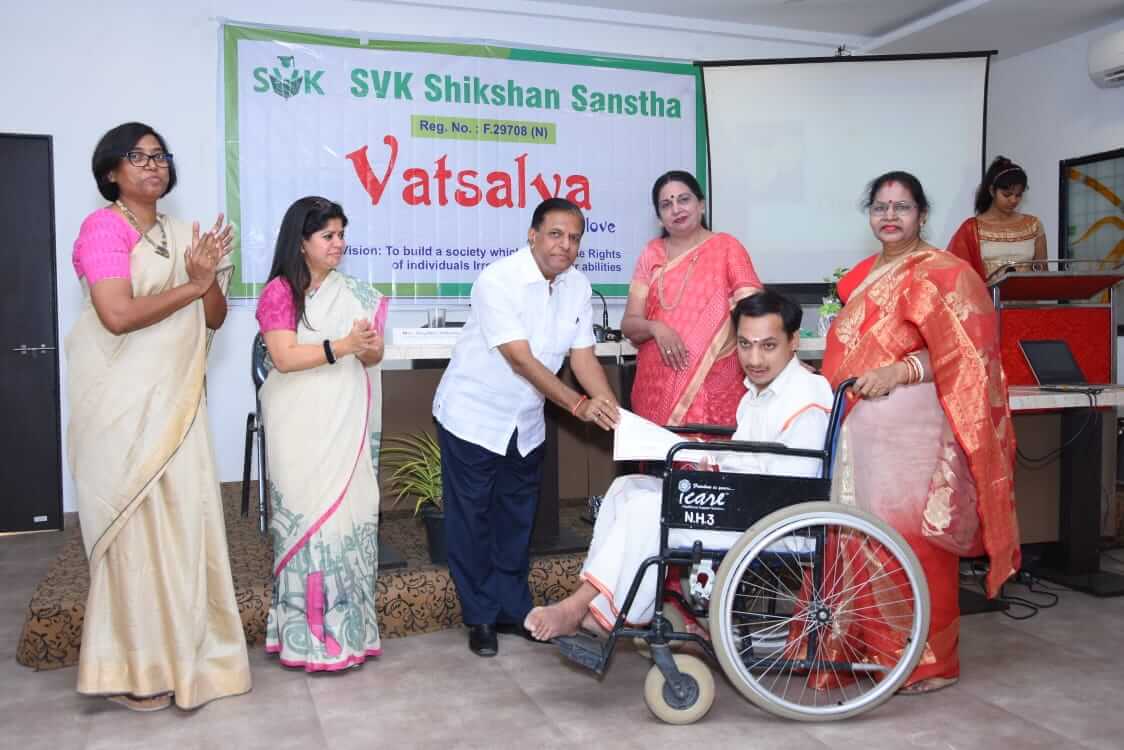 President SVK Shikshan Sanstha, Gayathri Vatsalya, gave a presentation on various activities of SVK and highlighted how SVK is providing paid employment to Intellectually Challenged people. A Fashion Show titled "We are one" was performed by beneficiaries of SVK Shikshan Sanstha and audience gave standing ovation. Magical Yoga demo by Rajat Tijare, melodious songs by Shreyas Khare, Isha Verma and Nupur Pidadi mesmerized the audience was highly appreciated.
Certificates of participation in the Employability Enhancement training programme were distributed to all the participants by the Chief Guest Sharad Gopidas Bagdi and other guests. All the beneficiaries gave self introduction and exhibited exemplary communication skills as the outcome of the Training.
Sharad Gopidas Bagdi appreciated the extraordinary efforts of SVK Shikshan Sanstha and expressed that this is one of the best events he attended.
The programme was attended by large number of audience.