Youva, from Navneet Education Limited, is all set to start the festive season by introducing six new 'Ganesha long BOOK series' to rejoice the birth of Lord Ganesha this September. The brand, Youva, launched in 2016, is a brand of stationery designed for the youth. Navneet has always been known to acknowledge trends and celebrate our beloved festivals in quirky ways.
The special 'Ganesha series' has been created to mark the onset of Ganesh Chaturthi which is celebrated on the day on which Lord Ganesha is believed to have bestowed his presence as a blessing for all His devotees on earth. Ganesha, the elephant-headed deity, son of Shiva and Parvati, is worshiped as the supreme God of wisdom, prosperity and good fortune.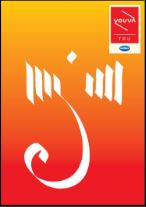 Youva has always kept in mind the youth of India, who are the path makers of tomorrow. Notebooks are a paramount part of education and Youva has always strived to make these essentials as interesting as possible for the young students of today with diverse, interesting themes basis the cover designs.
Commenting on the same, Mr. Shailendra Gala, Director, Stationery Division, Navneet Education Limited said, "Navneet has always worked towards empowering the youth in achieving their goals. Brand Youva always believes in supporting expressions for creativity and this year again, we achieve the same by introducing the Ganesha series. The new edition for the Ganesha series is created to celebrate the love for Ganpati which is the festival of joy. We look forward to continuing our tradition of creating designs and dedicating them for each festival".
Get the latest updates & information on current education news. For exclusive & live updates from the educational background, stay connected with THE LIVE NAGPUR.