Teachers' Day is a special occasion indeed, considering the deep bondage that is formed between teachers and students through their student life, and also considering the role that teachers play in a students' life and career.
In India on September 5, we celebrate the Teachers Day which is commemorated as the birthdate of Dr Sarvepalli  Radhakrishnan, who was also the first vice president and the second president of India.
While it is September 5 that has been designated as Teachers' Day in India, in China the occasion is celebrated on September 28 whereas in Malaysia the day is celebrated with great enthusiasm on May 16.
Teaching is the most influential job in the world. Teachers are known to shape the mind of youth and without knowledge no one can exist in the world. It is a Teacher who imparts good values in children and turns them into responsible citizens.
But Dr Radhakrishnan was far more than just a politician. He was a scholar taken in utmost regard by all and a teacher beyond par in the field of philosophy. He was a man of many good qualities and a favourite teacher among the students.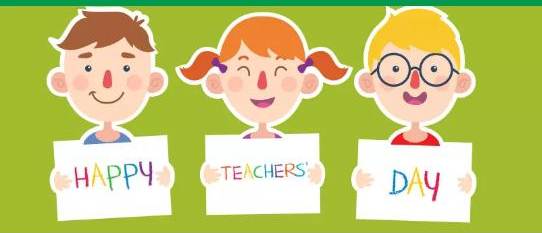 It was his request that his birthday should be celebrated as an honorable day for all the teachers in the country, in case someone is wishing to celebrate his birthday. So, in a nutshell, we celebrate Teachers Day, because teachers have been the architect of the society and without them no society can walk on the path of progression.
Such a man of course requires a standing ovation. So to promote the values and principles of a true Teacher, this day is celebrated.
Many local organizations and various schools of the city have organised programmes to mark this day.
Get all the latest and current news Nagpur here. For an exclusive & live updates from the Nagpur, stay connected with THE LIVE NAGPUR.