The Indian Space Research Organisation lost contact with the Chandrayaan-2 lander minutes before it was to land on the Moon. Prime Minister Narendra Modi who was at the ISRO headquarters to witness the moment will address the nation from the ISRO control center in Bengaluru at 8 am.
Dejected ISRO chief K Sivan confirmed that the space agency lost communications with Chandrayaan-2's Vikram lander moments before it was to land near the south pole of the Moon. Vikram's performance up until the moment contact was lost was perfectly normal, Sivan said, adding that ISRO was analysing data to figure out what happened.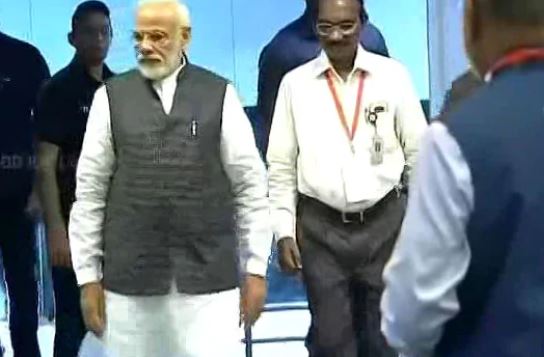 Speaking on the heartbreaking moment PM Modi said, whatever has been accomplished so far is no small feat, it's an incredible serve to scientists, to the world.
According to a timeline released earlier by ISRO, the lander Vikram was to land at 1:53 am and the rover Pragyan was scheduled to roll down a ramp at 5:19 am.
A successful landing would have made India just the fourth country to land a vessel on the lunar surface, and only the third nation to operate a robotic rover on the moon.
Get all the latest and current news Nagpur here. For an exclusive & live updates from the Nagpur, stay connected with THE LIVE NAGPUR.