Nagpur Municipal Corporation has pledged to make the city clean and beautiful, but once again the resolution seems to fade away with the monsoon rains.
The picture shown is of the colony is from Gopal Nagar to Mate Nagar Chowk, where there is no dustbin to collect the waste,
Due to which everyday citizens are troubled by the garbage lying on the side of the road. The stinky smell and mosquitoes are increasing the risk of diseases in the area.
Picture Courtesy: Chandrakant Paddhane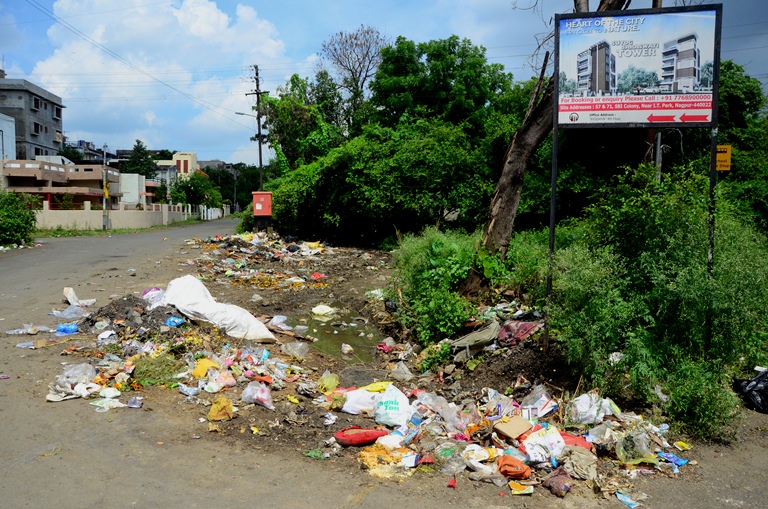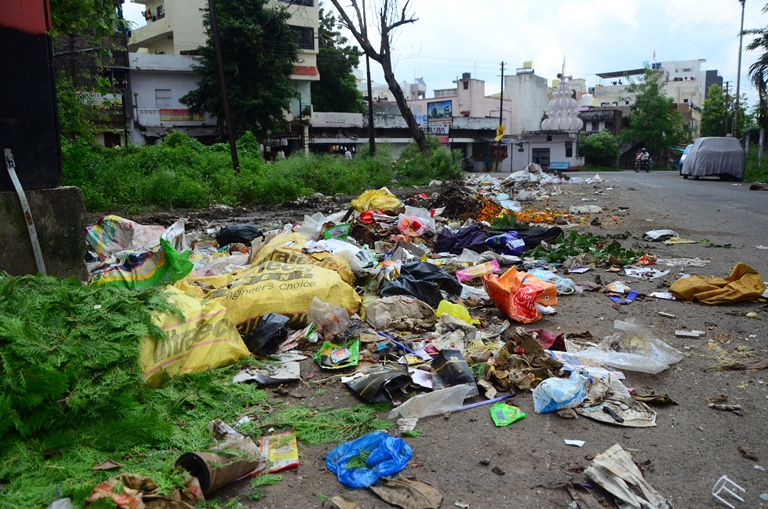 Get all the latest and current news Nagpur here. For exclusive & live updates from Nagpur, stay connected with THE LIVE NAGPUR.