Shortly after Bharatiya Janata Party (BJP) announced its candidate's list, the Shiv Sena has also released its first list of 70 candidates for the upcoming Maharashtra assembly elections scheduled to be held on October 21.
Recently BJP and Shiv Sena have finalized the seat-sharing deal for the Maharashtra assembly elections 2019.
Shiv Sena youth wing President and son of Uddhav Thackeray, Aaditya will contest the election from Worli constituency in Mumbai.
Maharashtra Chief Minister Devendra Fadnavis and Shiv Sena President Uddhav Thackeray will announce the quantum of seat-sharing through a joint statement soon.
As per information, the Sena will contest for 124 seats and BJP would fight with 125 seats for the 288-member House and leave the rest for smaller allies.
The results for the election will be declared on October 24.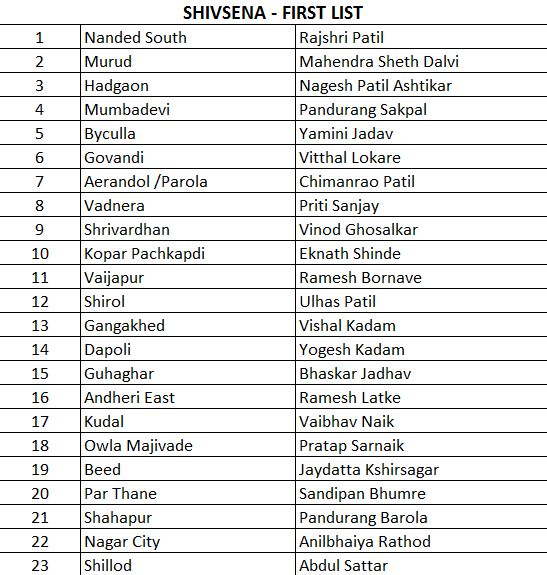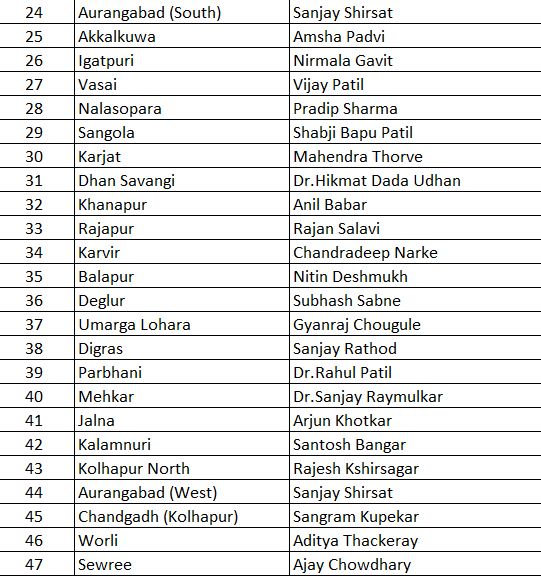 Check out the latest Nagpur political news headlines and live updates. Stay connected with Nagpur's very own 24*7 online news portal, THE LIVE NAGPUR.