Nationalist Congress Party strongman Sharad Pawar has given a clarion call today to bring about change in government in the state. "Throw out this vindictive government which misuses power. Do what you must for bringing about a 'parivartan,' (change ), the veteran politician said here on the second day of his election campaign in Vidarbha.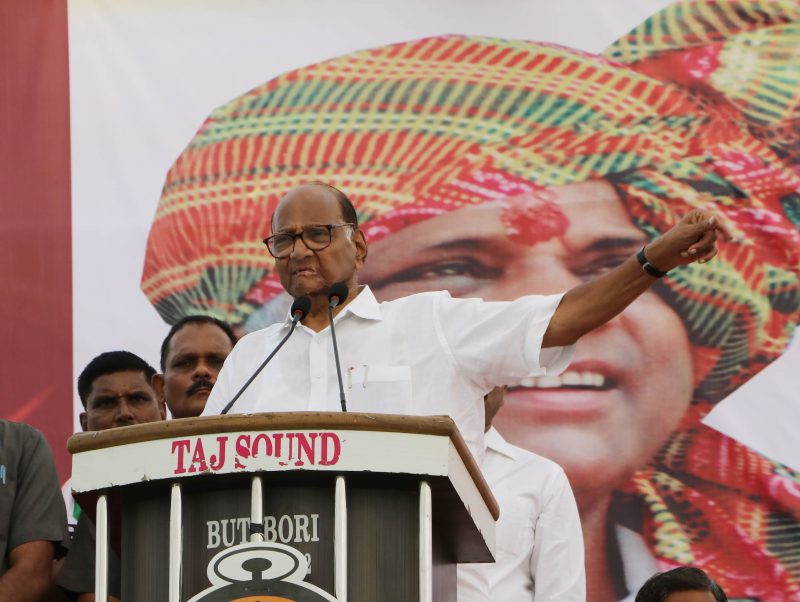 Addressing a well-attended political rally at Butibori in Hingna constituency, 25 km from here, Pawar said if a senior political leader like him was not safe, there is no way a common man can live without fear in the state. "I was never a director or even a member of the Maharashtra state cooperative bank, yet the BJP government tried to implicate me in a fabricated case involving alleged irregularities in the bank. They threatened arrest by Enforcement Directorate.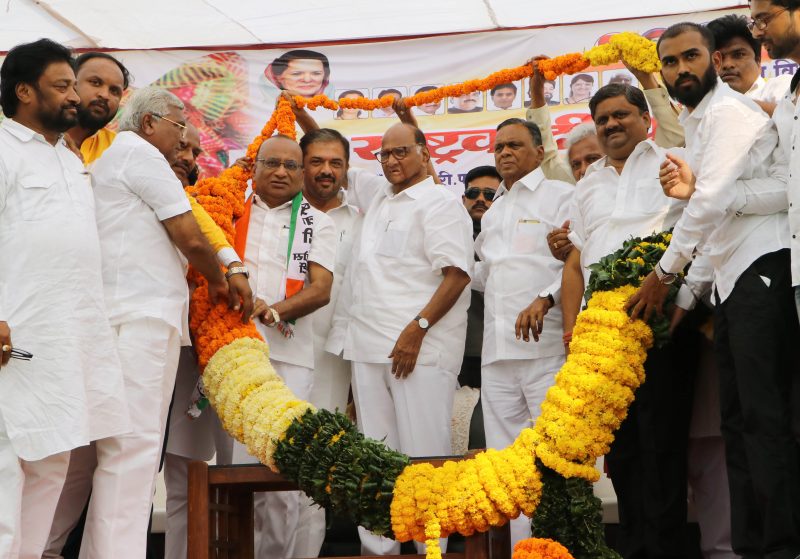 "When I came to know about it. I told them there was no need to come looking for me. I offered myself to visit the ED office in Mumbai on September 27. But the government got scared and the police authorities and ED pleaded with me not to visit ED office. I relented, in view of the law and order situation," Pawar said in an apparent attempt to gain sympathy for the recent incident in which he was named in the ED case against the bank.
Slamming the Fadnavis government for its unfulfilled promises, he said it was a disgrace that Nagpur city had turned into a crime capital of the state. The chief minister who is from the city and also handled Home portfolio had no control over the situation. As many as 16000 farmers had committed suicide unable to bear losses in agriculture, youth were jobless by the government has nothing to say on that. Instead the government talks of Article 370's abrogation in Jammu and Kashmir.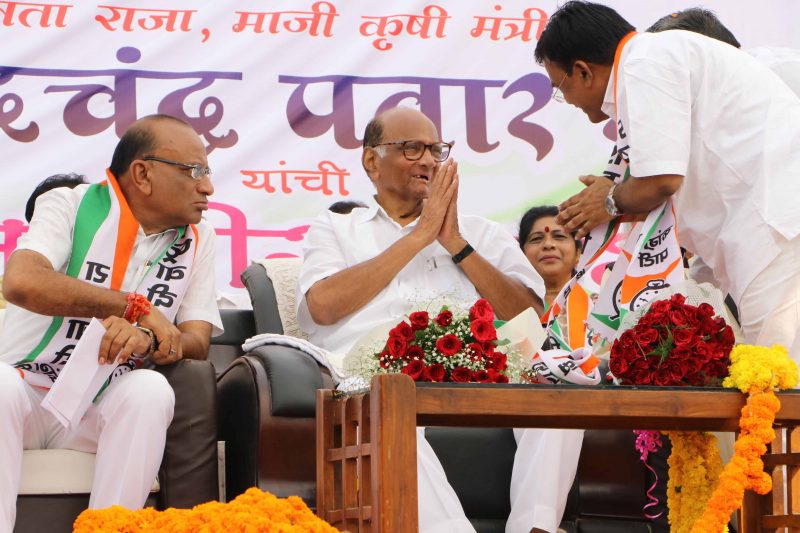 "Repealing the special status of J&K is welcome if people from other states can go and settle there. But what about Article 371 that is still applicable and gives special status to states in North East. Why is government afraid of touching that." Pawar asked. Ridiculing Modi government for taking political credit for Balakot airstrikes, he said the Congress government led by Indira Gandhi created Bangladesh by splitting Pakistan , but never took political advantage of the military victory.
"So, vote for a change on Oct 21 and bring Congress-NCP to power," Pawar asserted asking people to emulate voters in Chattisgarh, Madhya Pradesh and Rajasthan who decisively voted out BJP governments in that state to protest against arrogant ways of the communal party.
NCP's Vijay Ghodmare is contesting against BJP sitting MLA Sameer Meghe in Hingna constituency. Interestingly, Pawar was campaigning against Sameer, whose father Datta Meghe was his right-hand man in the region for over two decades before shifting to the BJP. Pawar also addressed public meetings in Hinganghat and Katol in Nagpur district for his party candidates.  Interestingly in Hingana, his party candidate is pitted against Sameer Meghe, son of his long-time friend Datta Meghe.
Check out the latest Nagpur political news headlines and live updates. Stay connected with Nagpur's very own 24*7 online news portal, THE LIVE NAGPUR.