Senior Congress leader Mallikaurjun Kharge today accused the BJP led alliance of marketing the whole election campaign and exploiting the sentiments of the people to gain sympathy while completely neglecting the core issues of unemployment, farmers suicides and closure of industries. He claimed the Congress-NCP and RPI alliance was garnering support and and install its Chief Minister.
Picture Courtesy: Chandrakant Paddhane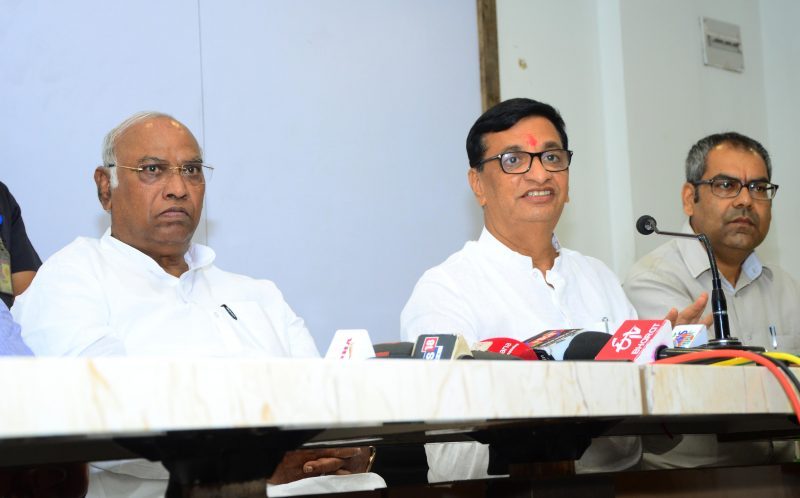 Khargade and State Congress president Balasaheb Thorat told a press conference that the statistics provided by government run National Sample Bureau said the GDP was far below the expectations and there was not end to the flight of farmers and suicides are unabated.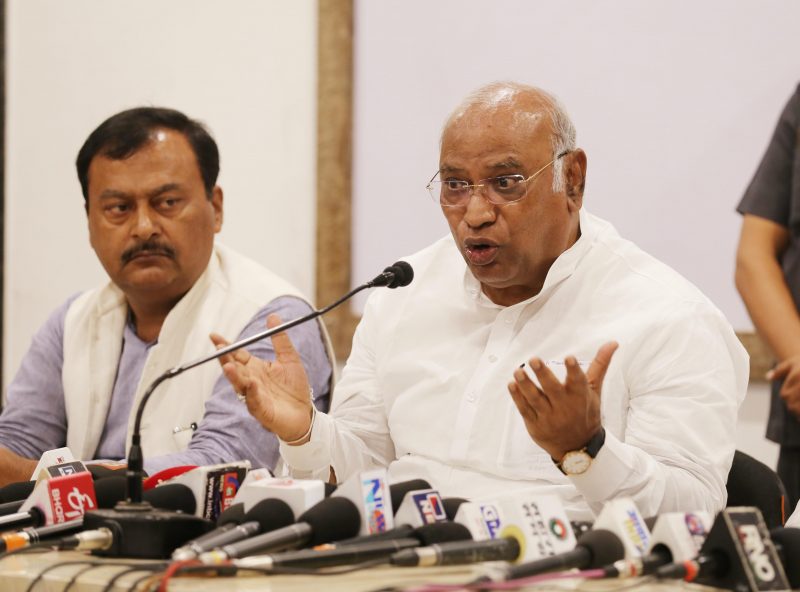 The Agriculture growth during Congress regime was 4.5 to 5 percent which has dropped and the agriculture production has gone down from 5.5 to 2.5 percent. The Congress has brought the Food Security Act and the poor and marginalized section of society was greatly benefit ted.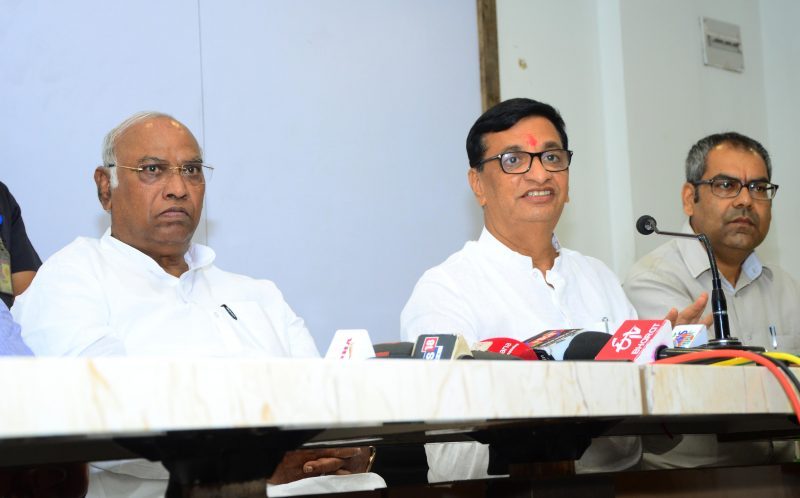 Kharge said the situation in Western Maharashtra was against the ruling BJP over handling and causes of flood situation which had destroyed their houses, crop and ruined their lives. People will not spare BJP this time in the area, he added. Maharashtra was number one state in the investments front but over five years it has lost its first position