Maharashtra State Handloom Corporation (MSHC) has organised exhibition cum sale for this Diwali season, which is getting an overwhelming response from the customers.
MSHC is offering 10 to 20 percent discount on the occasion of Diwali festival. The discount offer is valid until October 31 only.
The discount is available on purchase from all the outlets of the Corporation situated at Umred Road, Mate Square and Khamla Square.
The material exhibited at the exhibition cum sale includes Tassar Silk Saree, Printed Saree, Cotton Saree, Tassar Silk Dress Material, Ladies Gents & Kids Wear, Scarfs, Sheets, Towels, Bedsheets, napkins, jackets, bamboo cane silk and cotton along with fabric and many other varieties are available for sale.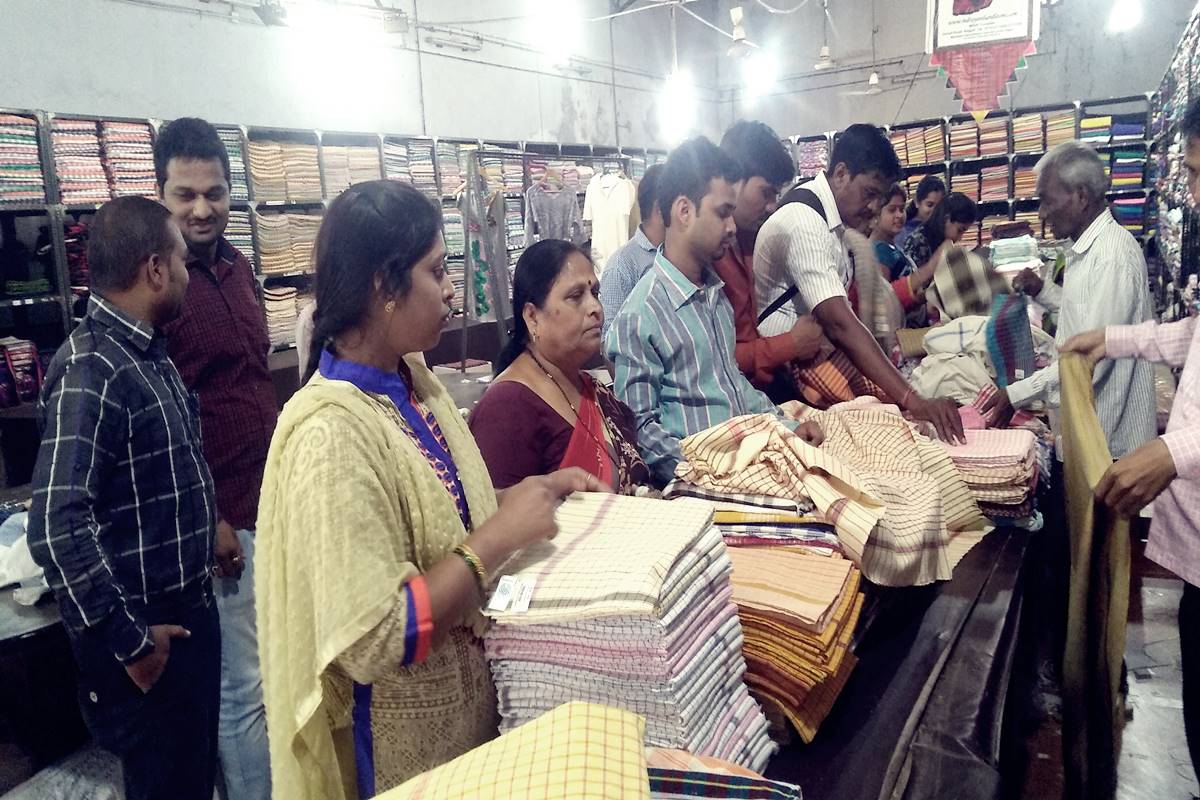 For genuine handloom products, MSHC urges customers to check the Handloom mark, Silk mark, during the purchase of the product. The products are all available to customers at reasonable rates.
Get all the latest and current news Nagpur here. For an exclusive & live updates from the Nagpur, stay connected with THE LIVE NAGPUR.