The students of Channawar's e Vidya Mandir witnessed the installation of The Young Chapter of Peace Foundation.
The program started with felicitation of Dr. Varun Bhargava Director of Care Hospital Nagpur, Dr. Yagnesh Thakar, Manisha Thakar and Vaishali Magar by Principal Apurva Pande. The guests were introduced by  Apurva Pande.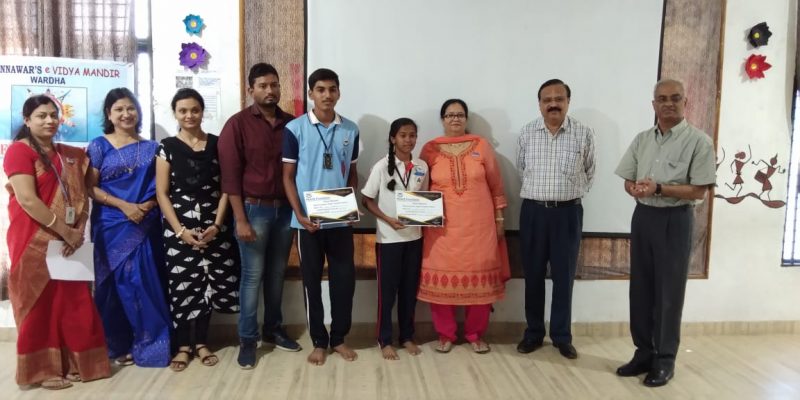 Manisha Thakar directed the students about what exactly is Peace Foundation. She told that the primary objective of this foundation would be to undertake activities help in generating greater awareness amongst all of us towards the need to be ethical. This is deemed vital for restoration of the faith of our people in society.
Dr. Bhargava addressed the audience that it hardly needs reiteration that the endeavors of the foundation towards rebuilding of the trust would be successful only if all of us follow the ethics. He declared the installation of peace foundation in the school. He thanked Principal Apurva Pande for the same.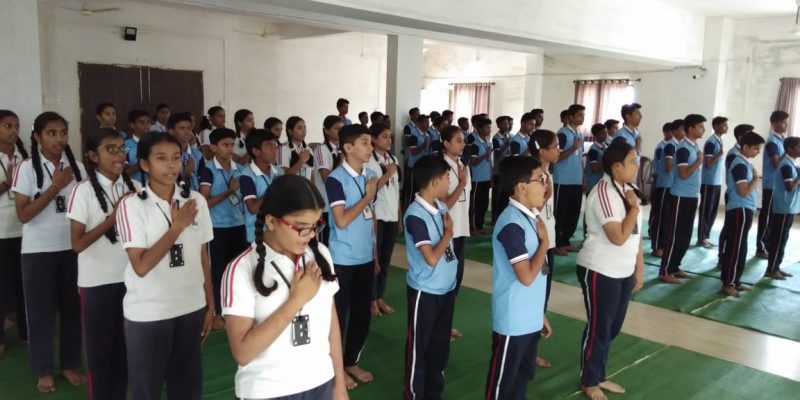 The certificate of peace installation was given to Apurva Pande. The Peace co-ordinators Mrunal Puri and Avinash Zunzurkar were congratulated. The newly appointed peace marshall Samruddhi Deshmukh and Aryan Maradwar were given badges and certificates by Dr. Varun Bhargava.
The programme ended with the vote of thanks by Mrunal Puri.
Get all the latest and current news Nagpur here. For an exclusive & live updates from the Nagpur, stay connected with THE LIVE NAGPUR.