JCI Nagur Medico 2019 hold different programs throughout the year to maintain public relations based on their theme bridging the Gap. Zone conference of JCI India Zone IX was held at Bargarh at huge premise of the Vikash school on 12th & 13 th of the October.
Zone president JFP Rajesh Saraf conferred JCI Nagpur Medico with the winner's trophy of National Award of best public relation program of zone IX. President of JCI Nagpur Medico JC Dr. Smita Pakhmode & Immediate past president HGF JC Dr. Sachin Deokar received the trophy. Mr. & Mrs. Medico is the signature event of JCI Nagpur Medico which offers glamorous platform Doctor couples.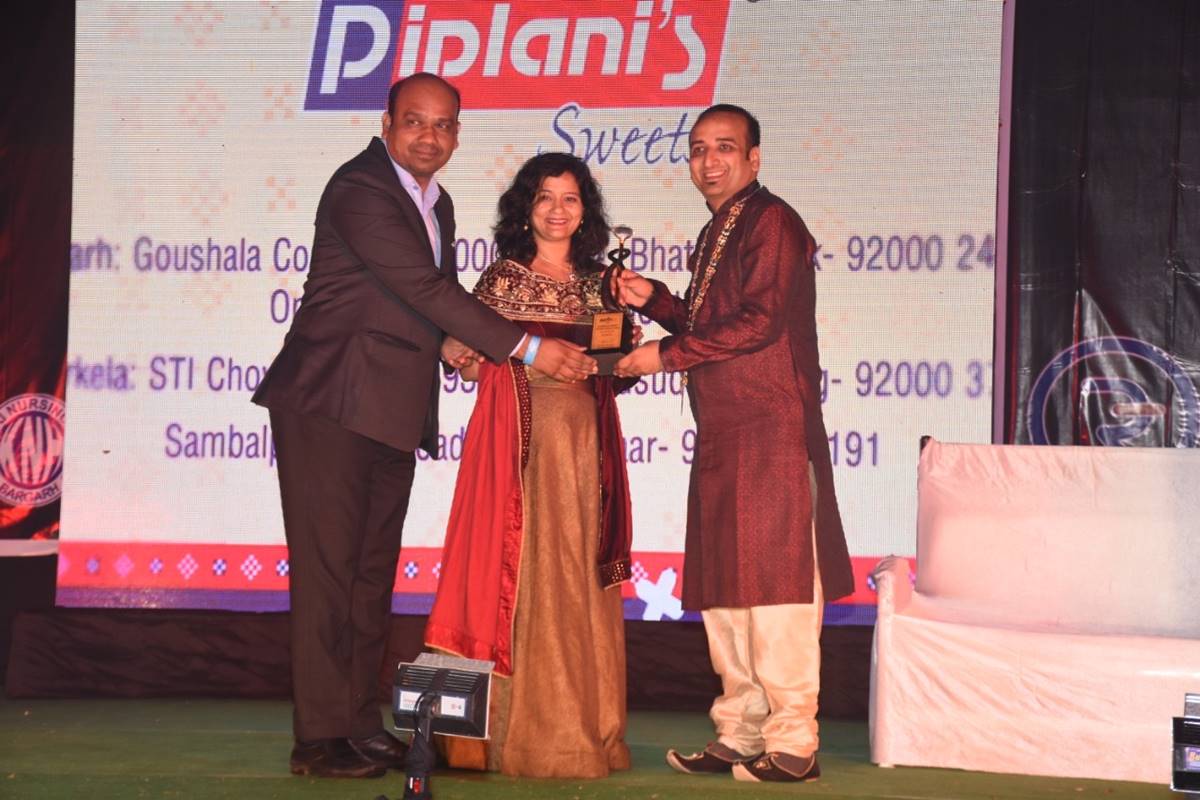 This was the fifth year of the contest which was organized was organized at Vasantaro Deshpande Hall, Civil Lines, Nagpur on Sunday, 29th September. President JC Dr. Smita Pakhmode and team of JCI Nagpur Medico 2019 strategically planned project to get maximum public relation.
It was launched on 31st of the August in ceremonial way since then contestant were given question of the week. Creative Videos of the contestants and constants updates on official Facebook page helps Mr. & Mrs. Medico to reach the community. Digital branding was done by Mr. Akshay Londhe from AB Incorporation. Apart from this Media partner The Hiatavada and Radio partner My FM 94.3 helped Mr. and Mrs. Medico in widely publicizing the contest.
JCI Nagpur Medico 2019 had added Mr. & Miss Medico 2019 sub where 17 students from different medical and dental colleges had participated. Â JCI Nagpur Medico secretary Dr. Jasmeet Chandhok, IPP Dr Sachin Deokar, treasurer JC Dr. Pankaj Agrawal, Â Project Directors Dr Swati Sarda, Dr Kshitij Bang & Dr Deepika Chandok; Project coordinators Dr Vartika Patil, Dr. Sanjay Pakhmode, Dr Deepa Bang, Dr Payal Agrawal, Dr Mitali Kalamkar, Dr Swapnil Kalamkar, Dr Vandana Gade, Dr Manju Chandankhede, have taken lot of efforts and worked as a team in organizing this event.
Apart from this JCI Nagpur Medico won National runners up trophy for best program on community development of zone IX for healthy baby contest. Healthy baby contest was held in association with MK Sancheti Public school and IAP. JCI Nagpur Medico won super platinum trophy for implementing maximum number of programs in the different areas given by Zone presidents plan of action. President JC Dr. Smita Pakhmode declared as an innovative president of zone IX for her innovative projects success stories, plant distribution to motivate people for immersion of Ganesh Idol at artificial tank, Basic life support awareness training at Happy streets and Hospitality in Hospitals, the soft skills training program for nurses and paramedical staff of the hospitals.
Apart from this JCI Nagpur Medico received 16 recognitions at Zone level for carrying out different projects. President Dr. Smita Pakhmode gave credit of this phenomenal success to the galaxy of past presidents JC Dr Ashish Khandelwal, JC Dr Viral Shah, JC Dr Sushil Lohiya, JC. Dr Dinesh Agrawal & JC.Dr Richa Zararia.
Get the latest Nagpur Business news and updates about the city's economy, business, and market. For exclusive & live updates from Nagpur, stay connected with THE LIVE NAGPUR.