Over-the-top (OTT) platform, TV and Youtube have made video medium of communication as an integral part of our life. Smart phone, video camera added space to digital communication and discussions. Video marketing, blogging, live videos are controlling the 90 per cent of the internet traffic.
"Standardisation of video for globalisation of internet is important. Bureau of Indian Standards (BIS), International Electro Communication Commission (IEC), International Standard Organisation (ISO) are trying to standardise video. For which they have formed various technical committees," said Dr R P Mishra, BIS, Nagpur Head. He was speaking at the celebration of World Standard Day organised by the Nagpur branch of BIS coming under the Union Ministry of Consumer Affairs Food and Public Distribution at Hotel Centre Point on Monday.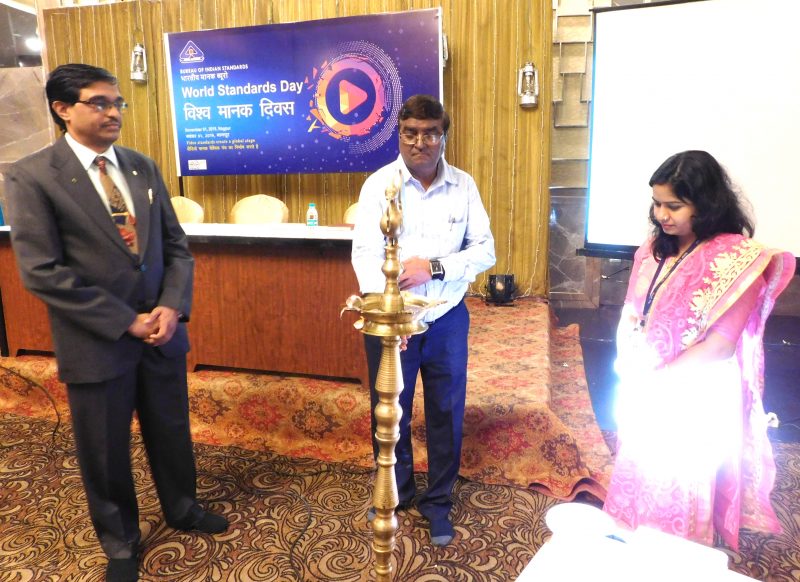 A seminar was also organised on the theme 'Forming World Platform for Video Standard'. Dr A S Gandhi from Electronics and Telecommunication Department ofVNIT was the chief guest on the occasion. "The telecommunication services during the use of 1G technology were different. After a time period when 4G technology was developed, the telecommunication services become popular and came into use by majority. Third Generation Partnership Project brought business and ISO to work together for developing 5G and 6G technologies," Dr Gandhi said.

During the technical session, Punam Prasad, Senior Scientist of NEERI elaborated through her presentation on 'Video Standardisation'. She urged to reduce the size of video, increase the storing capacity of video and decrease the band width and importance of standardisation of video.
She also explained the standardisation of cable channels, set top box, DTH, internet protocol TV. Prof Dr Sougata Sinha ofVNIT, Mrutanjay Pande of Hindalco and Vijay Nitnavre of BIS Nagpur also spoke on the occasion. The programme was attended by executives and staff of BIS Nagpur in large number.