Furious over lawyer police clash which broke out in Tis Hazari court complex Delhi which took place last week. Hundreds of angry lawyers hit the roads in Nagpur to show their support on the ill treatment of police against these lawyers each year. Lawyers in various cities from all over India were on a strike demanding strict actions to be taken against.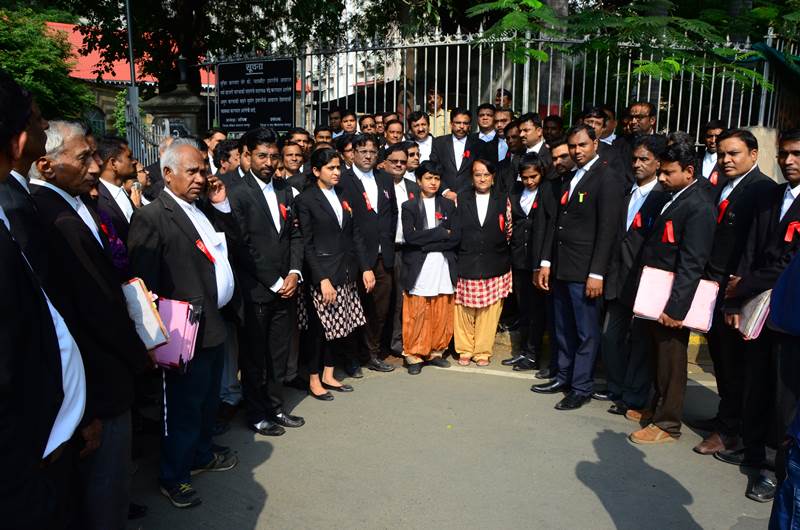 District Bar association has condemned this action and even has passed a directive as well. Lawyers protested in front of Police gate near High Court Nagpur. District Court lawyers even opposed the incident by tying a red band on their arms.
Advocate association from all over the country are protesting for the past four days over clashes which broke out in Tis Hazari court complex last week. Delhi Police also protested on Tuesday but ended their nearly 11-hour-long strike after assurance by senior officers that their grievances will be addressed.
Delhi High Court has even dismisses the application filed by the Ministry of Home Affairs (MHA) seeking clarification of the High Court's order on the clash between police and lawyers in Tis Hazari Court which was passed on November 3. The High Court has also said that the inquiry panel will continue to function and look into the Tis Hazari clash irrespective of the observation made by the court.