"Like the metropolis of Mumbai, Delhi and Kolkata, good medical colleges should be established in all the districts of the country so that the poor patients will get prompt and affordable medical services", Union Minister of Road Transport, Highways and Union Micro, Small and Medium Industries, Nitin Gadkari was speaking at the inauguration of the three-day international conference 'AMISCON 2019' organized by the Association of Minimal Access Surgeons of India at Suresh Bhatt Auditorium in Nagpur.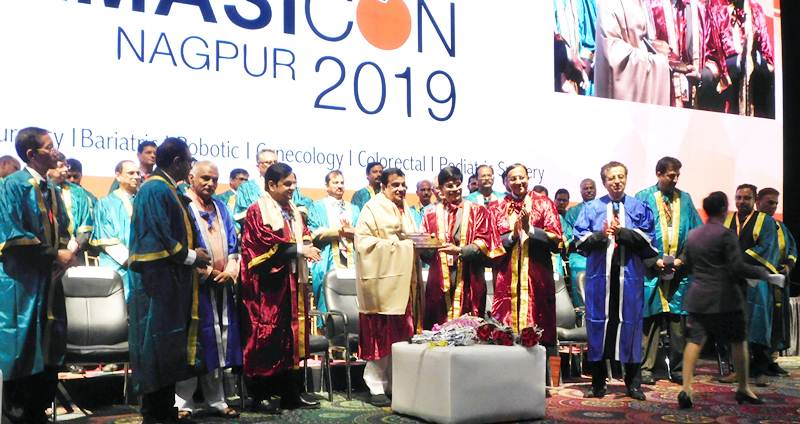 Senior social worker Padma Shri Dr. Prakash Amte, Conference Coordinator Dr. Prashant Rahate, Conference Chairman Dr. Gode, founder President of AMISCON Dr Palli Vellu graced the dais.
Underlining the importance of the private sector in the medical sector, Gadkari said that the private sector has also been allowed to start a medical college, which will not only increase the number of medical courses but will also increase the employment rate in medical sector.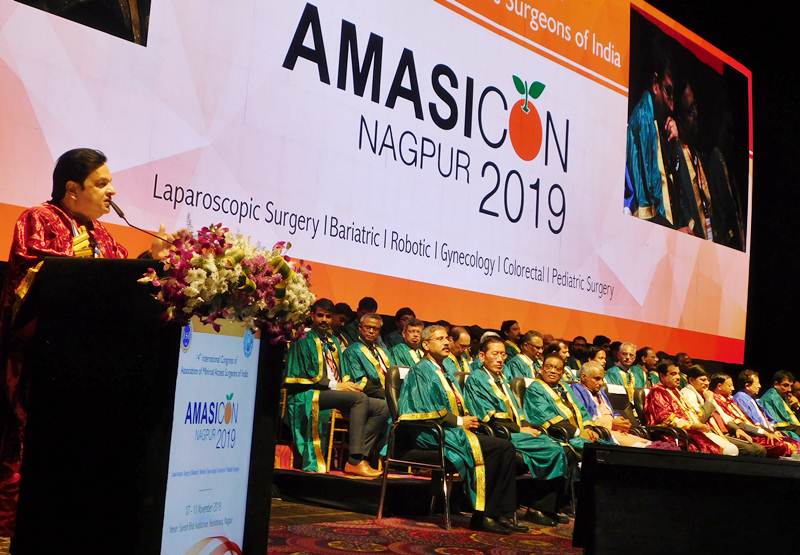 In the remote areas like Gadchiroli, Dr. Amte and his family dedicated their life to improve the standard of living of the tribal people residing in that region. Gadkari praised the work of the couple, saying that Prakash Amte has moved ahead in his social work. On this occasion, Dr. Prakash Amte was honored by Gadkari with the fellowship of AMASI (Association of Minimal Access Surgeons of India).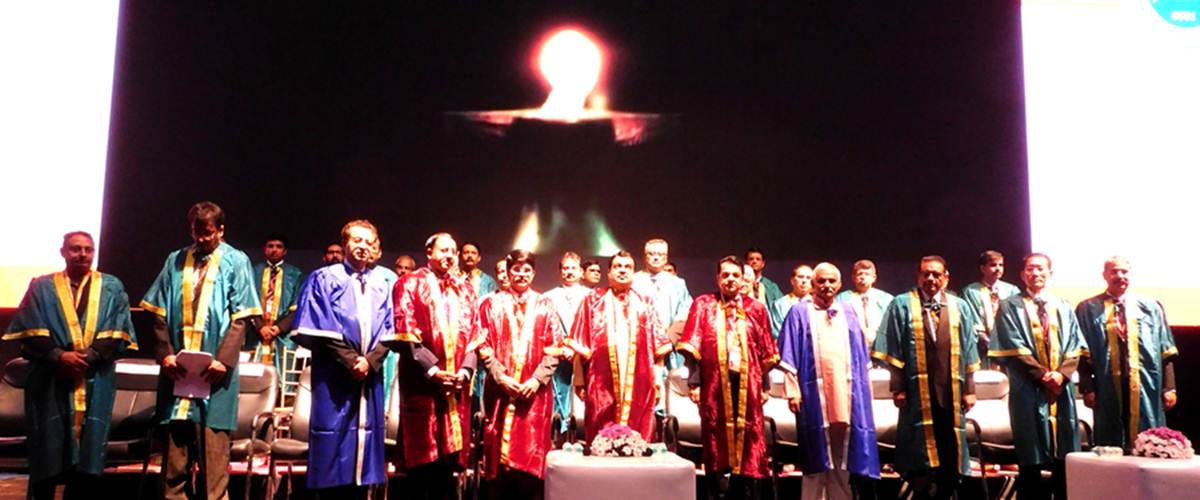 The tradition of Indian surgery is five thousand years old and the ancient medicine is being taken care of globally, said the founding president of AMISCON, Pali Velu.
During this conference, about 60 patients underwent surgery through microscope, robotics and laser technology. The surgeries are taking place at Prashant Rahat's Seven Star Hospital Nandanavan and the actual filming was visible to the audience present at the Suresh Bhatt auditorium.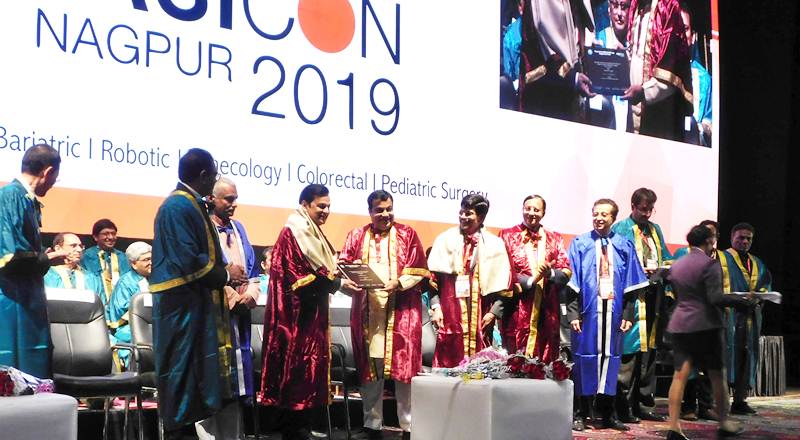 During the conference, training will also be provided to paramedical staff and surgeons. The surgeons were honored by the fellowship at the convocation ceremony held at this conference for their skill training.
The conference has been attended by physicians from across the country, students of medical courses and around fifteen representatives from the paramedical field. The conference will conclude on November 10.