The month of November is always special for a astronomy lover, the reason being the famous Leonids Meteor Shower which peaks every year around 17th of November. The best way to see a meteor shower is to get to a location that has a clear view of the entire night sky such an observing location which was provided only 20kms from Nagpur by Sibi Pathrose at Grace Farms, at Mahurzari village near Gorewada.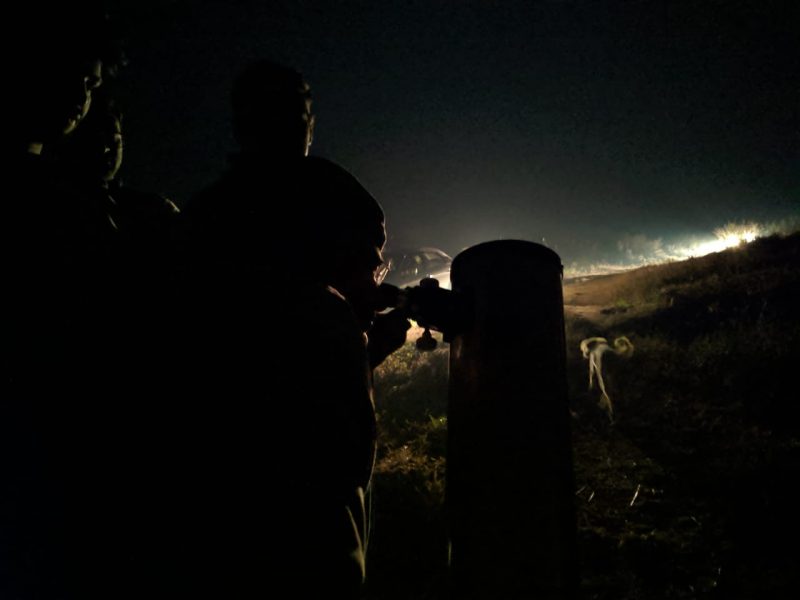 This year multiple teams united together to celebrate this yearly Astro-fest in Nagpur. Organised by Dr Abheek Ghosh and Vaibhav Deshpande of Growill Foundation, the star party saw active participation from members of Zero Mile Photography Group , Dhruv Skywatchers association, Star Hunters astronomy enthusiasts; and Sachin Buddhadev, Rashmi, Hetakshi & others enjoyed the rooftop meteor shower watching session.
The bright moon in the skies meant that meteor shower visibility was low; and astronomy enthusiasts Sameer Choudhari, Akshat, and Neha Bhargav installed their dobsonian telescope and proceeded to give all the participants a beautiful guided tour of the heavens through their telescope. GroWill Foundation wants to thank their efforts for astronomy popularisation. The star party was attended by a cross-section of Nagpur's society and saw active attendance by many interested school kids like Veer Manwani & Madhav Buddhadev who along with their parents added a different dimension to the Astro-fest by their inquisitiveness about everything around them. The event was documented by YouTuber Nitin Masih & other freelancing photojournalists.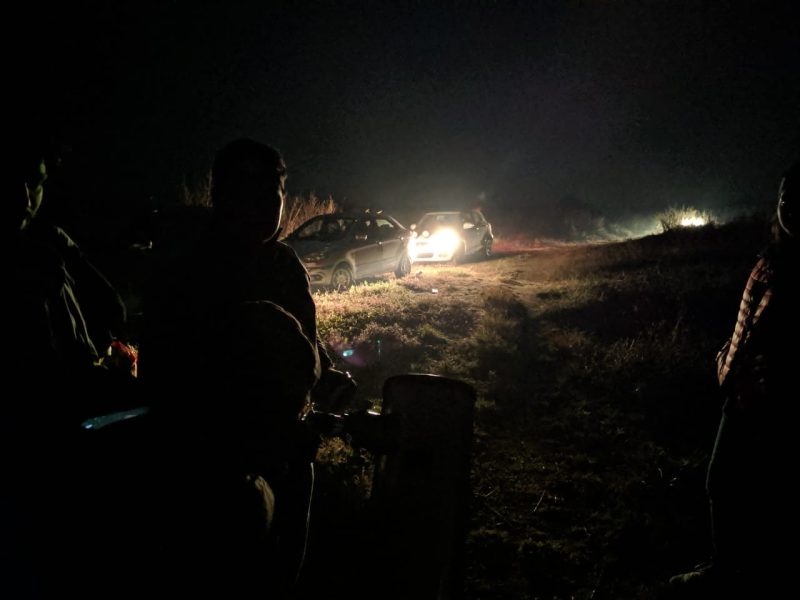 This excited group of Astro-lovers which included around 30 people and some kids, reached the watch location before midnight. The Meteor Shower in Nagpur started at around 2 am on 17th November when people started seeing Meteor streaks in the sky. Lying down in blankets and sleeping bags, enjoying the exurbia winter chills held together at the perfect spot to enjoy the great show. Though the waning gibbous Moon played a spoilsport as only brighter Meteors were visible, all the Astro-lovers enjoyed the gathering and were happily counting their observations till falling asleep in their corners on the roof. Little competition among kids about who sees more Meteors added some spice to the enjoyment. Others too enjoyed the view from telescope and other light-sensitive astronomical equipments.
Team Growill Foundation & Grace Farms Mahurzari wants to thank all volunteers of various organisations who worked together behind the scenes to make this a memorable star party for everyone.
Get all the latest and current news Nagpur here. For an exclusive & live updates from the Nagpur, stay connected with THE LIVE NAGPUR.