GoAir, India's most trusted, punctual and fastest growing airline, continues its stronghold with its unprecedented 14th consecutive month of On-Time-Performance (OTP). The entire Indian aviation industry has stood up and taken notice of this remarkable achievement which no other airline has been able to achieve. The 14th OTP leadership has come at a very opportune time for GoAir as the airline is celebrating its 14th anniversary.
According to data released by the Directorate General of Civil Aviation (DGCA), GoAir has registered 79.9% on-time-performance for the month of October 2019, the highest among all scheduled domestic airlines. In October 2019, GoAir flew 13.78 lakh smart passengers across its network. The airline had 0.5 complaint rate per 10,000 passengers in the month October 2019.
GoAir has been out-performing on multiple parameters such as comfort, service and OTP in the past few months and steadily becoming one of the preferred Low-Cost Carrier (LCC) amongst millions of passengers both in the domestic and international market. GoAir is the recipient of the highest FOUR-STAR rating "Low Cost Carrier 2020 Official Airline Ratings™" by APEX. 1.4 million passengers gave GoAir the highest approval rating of FOUR-STAR, making it the only airline this year, in the LCC category, to receive such an accolade in the entire Central Asia Region.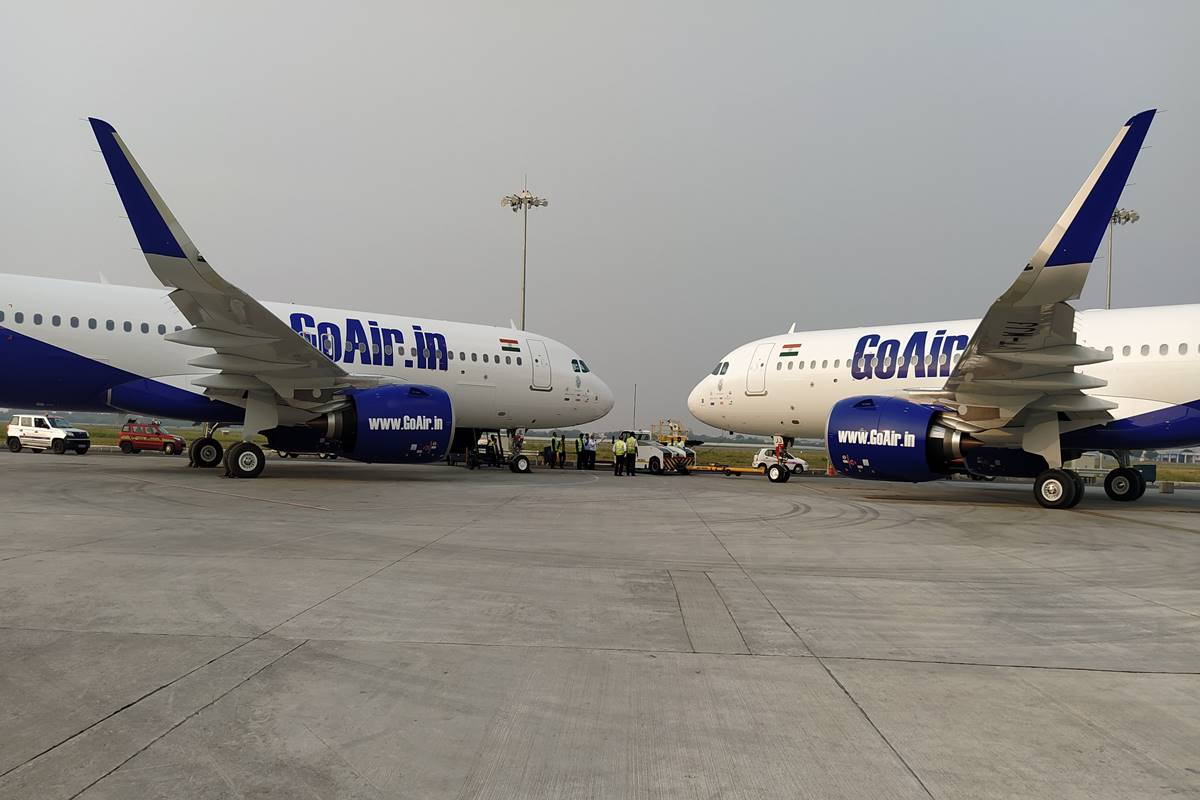 GoAir is punctual all the time, every time.
In %
GoAir
Indigo
Spicejet
AirAsia
Vistara
Air India

 (Dom)

Oct '19 
79.9
79.4
66.5
79.4
76.4
54.3
Sept '19
85.4
83.7
74.6
79.8
78.5
53.1
Aug '19
85.1
80.3
70.8
82.7
78.4
59.8
Jul '19
80.5
74.4
61.1
77.7
71.6
58.9
Jun '19
86.8
83.5
75.2
85.1
82.3
61.0
May '19
91.8
87.4
74.7
89.1
86.6
70.3
Apr '19
96.3
89.9
80.4
93.0
92.8
70.7
Mar '19
95.2
89.5
82.9
91.9
91.9
69.0
Feb '19
86.3
76.2
77.1
NA
81.6
60.5
Jan '19
75.9
64.0
69.2
NA
75.3
56.6
Dec '18
83.0
72.3
77.9
NA
77.7
61.1
Nov '18
87.0
79.2
78.3
NA
86.1
64.0
Oct '18
90.5
85.9
86.5
NA
88.5
74.7
Sept '18
90.4
87.6
89.1
NA
85.9
74.3
Mr. Jeh Wadia, Managing Director, GoAir, said: "I congratulate the entire GoAir team in providing customer-delight consistently for 14 months in a row. This consistency has been appreciated by millions of passengers who have shared their happiness with us for being able to reach their destinations on-time.  No wonder that 1.4-million passengers have given highest four-out-of-four star rating to GoAir. The sustained OTP leadership shows that we value our passenger's time, comfort and safety always."
GoAir currently operates 325+ daily flights flies to 25 domestic destinations including Ahmedabad, Aizawl, Bagdogra, Bengaluru, Bhubaneswar, Chandigarh, Chennai, Delhi, Goa, Guwahati, Hyderabad, Jaipur, Jammu, Kochi, Kolkata, Kannur, Leh, Lucknow, Mumbai, Nagpur, Patna, Port Blair, Pune, Ranchi and Srinagar. GoAir flies to 8 international destinations, including Phuket, Malé, Muscat, Abu Dhabi, Dubai, Bangkok, Kuwait and Singapore.