It has been 11 years to the horrific 26/11 Mumbai attack which shocked the world in which 166 people died and over 300 were injured.
Several officials including Major Sandeep Unnikrishnan, Sub-Inspector Tukaram Omble, Mumbai Anti-Terrorist Squad Chief Hemant Karkare, Havaldar Gajendra Singh, and Inspector Vijay Salaskar, were lost their lives while protecting Mumbai.
The terror attacks were taken place at various places- Chhatrapati Shivaji Terminus, Mumbai Chabad House, The Oberoi Trident, The Taj Palace & Tower, Leopold Cafe, Cama Hospital, The Nariman House, the Metro Cinema, and in a lane behind the Times of India building and St. Xavier's College, eleven years ago which began on November 26, 2008.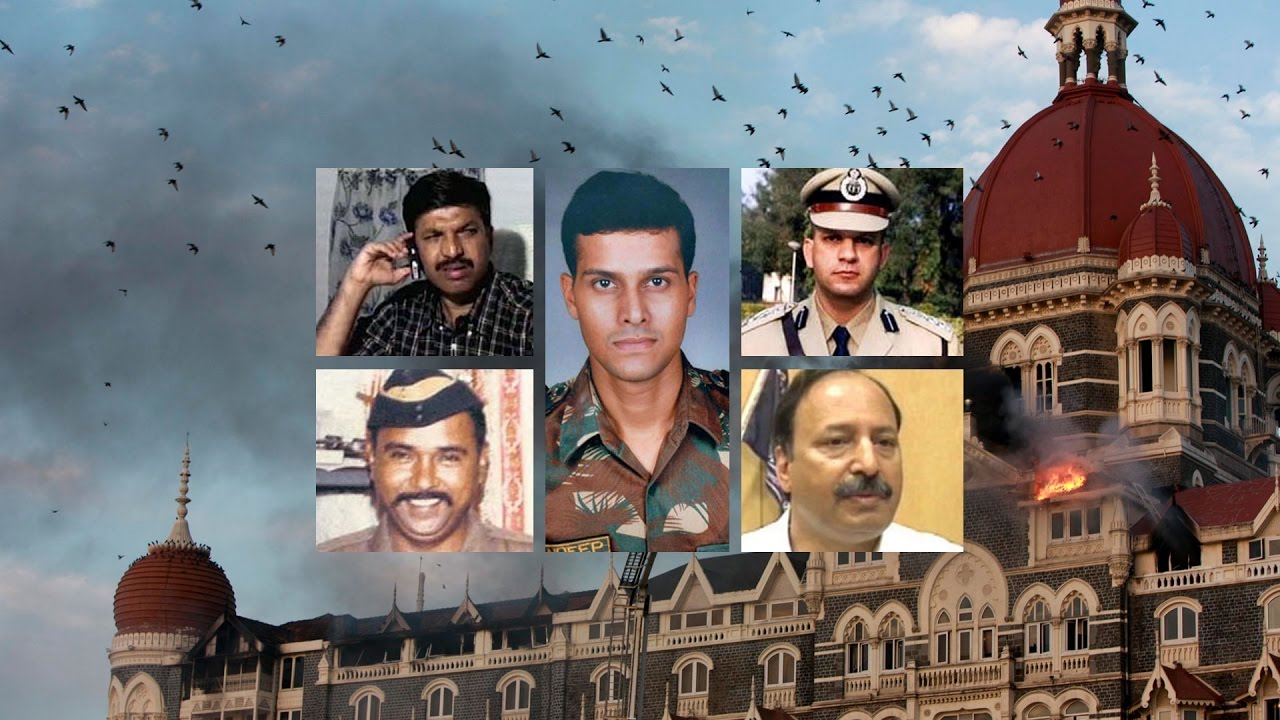 10 Lashkar-e-Taiba terrorists came to Mumbai via sea route from Pakistan and carried out a series of coordinated shooting and bombing attacks across the city. After sailing to the city under the cover of darkness, the terrorists targeted major landmarks of Mumbai they first targeted at the crowded Chhatrapati Shivaji Terminus (CST) railway station. Ajmal Amir Kasab and Ismail Khan carried out the attack at this station, killing as many as 58 people and injuring over 100.
Mohammed Ajmal Kasab, who was the lone surviving Pakistani terrorist had lodged in an Indian jail for two years. He was convicted for murder, waging war on India, possessing explosives, and other charges by the Indian Court. In May 2010, the same trial court sentenced him to death on four counts and to a life sentence on five other counts. Kasab,who was lodged in high-security Arthur Road Jail, and appeared for the trial through a video conference link.
President Ram Nath Kovind on Tuesday remembered the victims of the 26/11 Mumbai terror attacks on its eleventh anniversary and said that the nation is committed to defeating all forms of terrorism.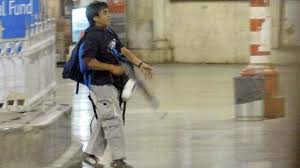 "On the 11th anniversary of the Mumbai terror attacks, we remember everyone who lost their lives and mourn with their families. A grateful nation salutes the security personnel who made the supreme sacrifice. We remain firm in our resolve to defeat all forms of terrorism," he tweeted.
Vice President M Venkaiah Naidu on Monday paid tribute to the victims of 26/11 Mumbai terror attack."My tributes to all those who lost their lives in the dastardly Mumbai terror attack of 2008. We stand in solidarity with the bereaved families. I salute the bravery and devotion of our security personnel who laid down their lives to protect the motherland," Naidu said.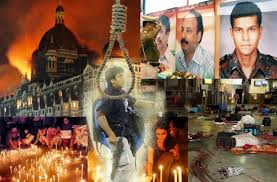 Maharashtra Chief Minister Devendra Fadnavis on Tuesday led the state in paying tributes to martyrs of the 26/11 terror attack. Fadnavis attended the wreath-laying ceremony held at the police memorial site in Marine Lines area of South Mumbai in the morning to mark the 11th anniversary of the ghastly terror strike.