On the third day of "Walk and Talk with Mayor" Sandeep Joshi the newly elected Nagpur city mayor learned about the problems of citizens and heard the suggestions required for the development of their area. On November 26, Joshi visited Chacha Nehru Children's Park of Dhantoli.
The citizens raised their concerns while the Mayor communicated with them. During this meet, sports committee chairperson Pramod Chikhale along with Mayor Sandeep Joshi, fire and electricity committee chairperson Ad Sanjay Balpande, Corporator Vijay Chutele, Corporator Harshla Sabele, zone assistant commissioner Kiran Baghde, superintendent of the park Amol Chowravashi, ex-municipality, Maazi, ex-corporation. Councilor Manoj Sabale, Rajesh Kumbhalkar of Gandhisagar Park Welfare Committee were present.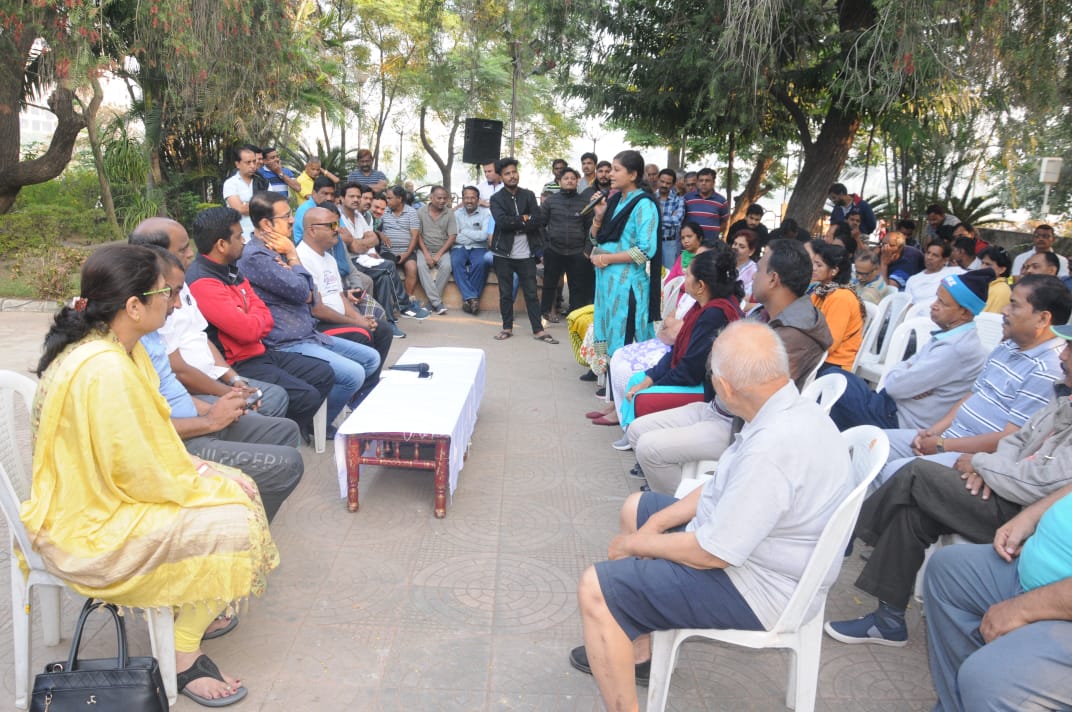 Mayor Joshi inspected the entire Chacha Nehru Park after Joshi expressed his displeasure over the untidy surroundings of the park. The mayor asked the officers of the garden to respond as the toys in the park were found to be unsafe for the children. Joshi has directed that the name, mobile number, and address of the officers and staff of the garden department be put up within three days in the park.
During the discussion with the residents, Arun Deskar raised the issue that there is a pile of dirt and garbage behind one of the apartments. Rajesh Kumbhalkar, another resident of Dhantoli said that private buses stand in the main road from Ganeshpeth bus stand to the Model Mill area, thus hampering traffic on a large scale.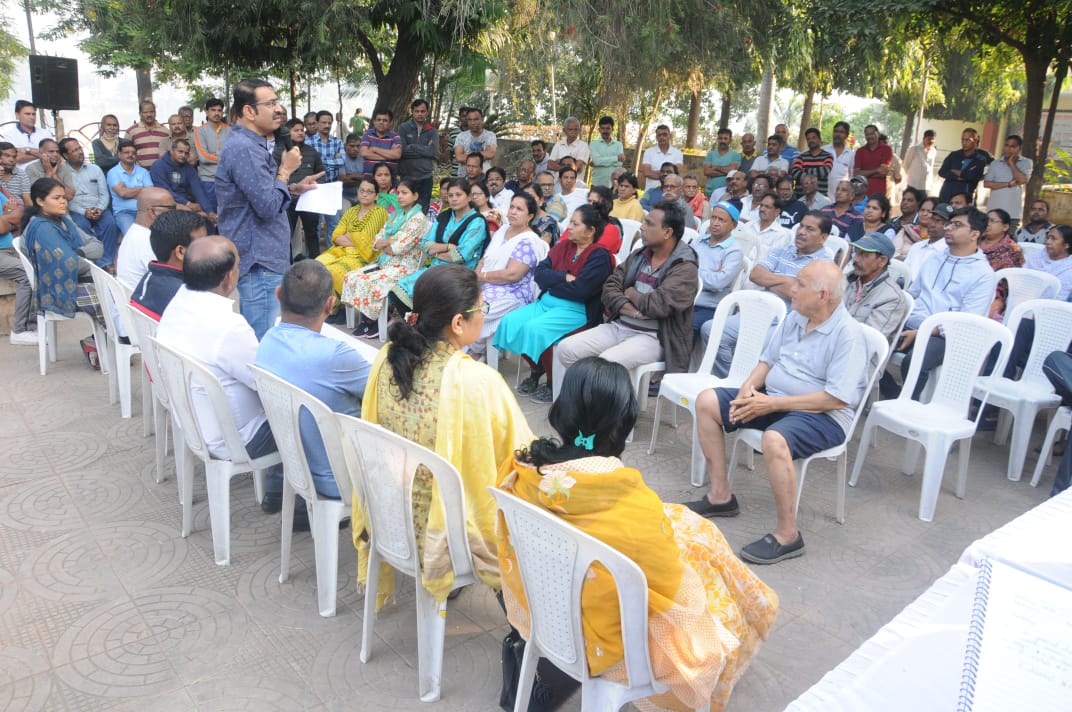 After the discussion, the citizens submitted some suggestions to Mayor Sandeep Joshi. During this, Sanjay Mendulwar asked the Mayor to start a portal where all where one can have all the information to the activities held by the Nagpur Municipal Corporation (NMC). This portal should also be able to accept the complaints put forth by the citizens.