Church of North India on November 29 celebrated its 50th foundation day here in Orange city, where a huge unity Procession taken out from St. Ursula School to All Saints' Cathedral.
On this occasion a unity march was also held, and revealed the logo as well. A special Thanksgiving worship service was held in the premises of the All Saints' Cathedral. During the Worship Service the Bishop-Elect of the Diocese of Durgapur Rev. Sameer Khimla consecrated as Bishop by the Moderator The Most Revd. Dr. P.C.Singh, and the Consecrating Bishops Bishop B.K.Nayak , Bishop Warris K Masih and Bishop Sharad Gaikwad.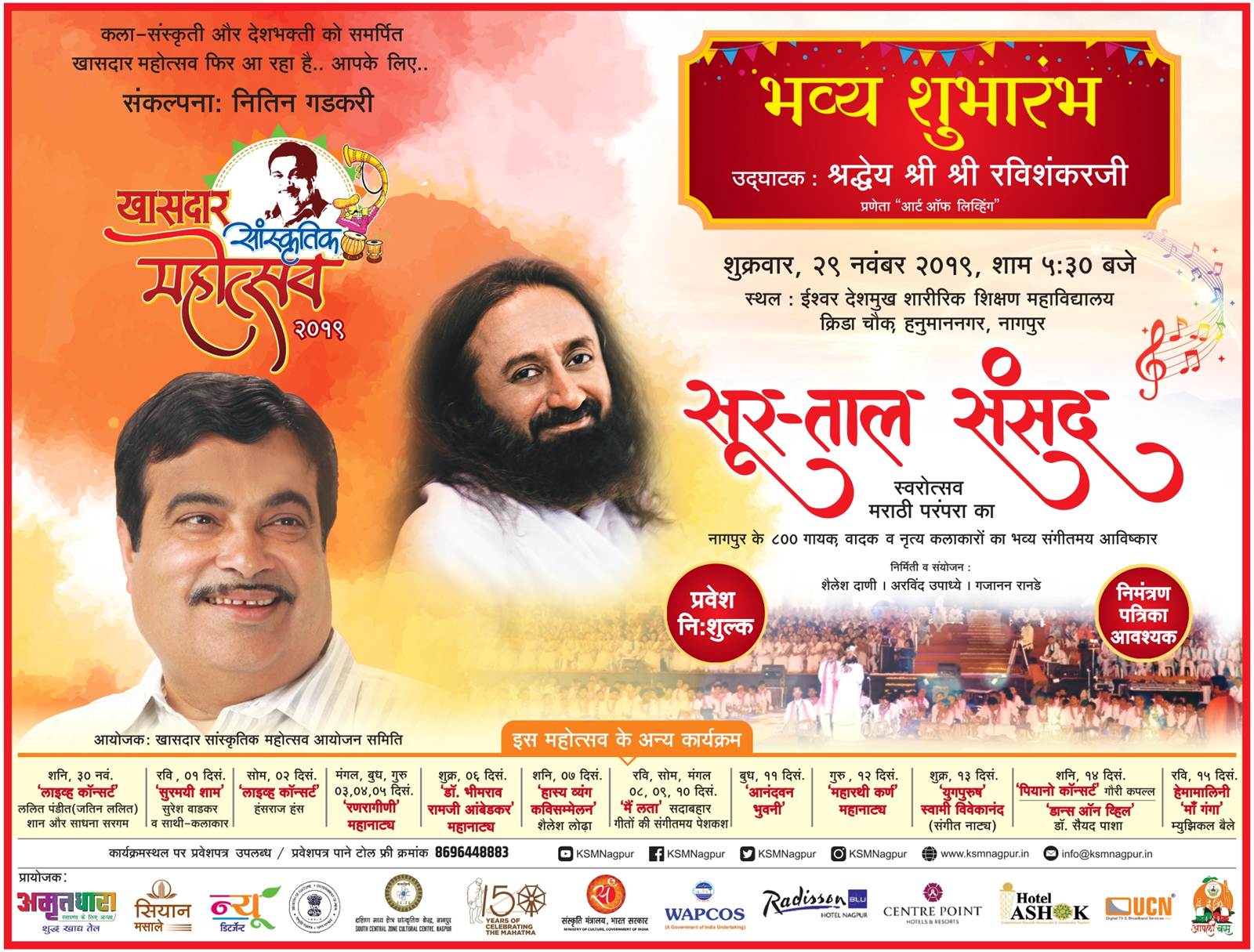 The Moderator also released a book titled "CNI : My Church" explaining about the formation of the CNI and its life and mission in India. These-celebrations in Nagpur are specifically an occasion to thank the Lord Almighty for helping and guiding this Church to spread the word of God and to serve India.
On this day in the year 1970, the church history in the world witnessed the merging together of six different churches, with different traditions and different forms of ecclesiastical governance, forming themselves into one United and Uniting together.
The Most Revd. Dr. P.C.Singh, Deputy Moderator, Rt. Revd. B.K.Nayak General Secretary Alwan Masih, Treasurer Prof. Jayant Agrawal , all the Bishops , Members of the Executive Committee of the CNI Synod , our Mission Partners , presbyters, laymen, laywomen , and youth from all the Dioceses . A huge number of members from the Diocese of Nagpur under the leadership of the Bishop of Nagpur took part in the celebration.
In order to celebrate the Golden Jubilee of the Church of North India, a year long programme has been organized in the premises of the All Saints' Cathedral, Nagpur.
Speaking at the occasion, The Most /Revd. Dr. P.C.Singh, the Moderator of the CNI Synod informed that the CNI is a part of the Church Universal. We worship one God – Father, Son and the Holy Spirit. We believe that the Church is a "royal priesthood of all believers".  These celebrations will continue during the whole year in which all the 27 Dioceses will be involved. Honorable Bishops, Presbyters, laymen, laywomen and youth from all the 27 Dioceses are participating in these programmes.