Earlier this year, plastic dustbins were installed on the sidewalk of the roads in the city under the Swachh Bharat Mission but within a year, the dustbins were either stolen or broken. Looking into the seriousness of the matter Health Department of Nagpur Municipal Corporation (NMC) has proposed a plan of replacing the plastic dustbins with steel dustbins to avoid the incidents of robbery and damage.
The standing committee has approved the plan and now at a cost of 297.45 lakh, 500 twin dustbins of a capacity of 60 liters will be installed.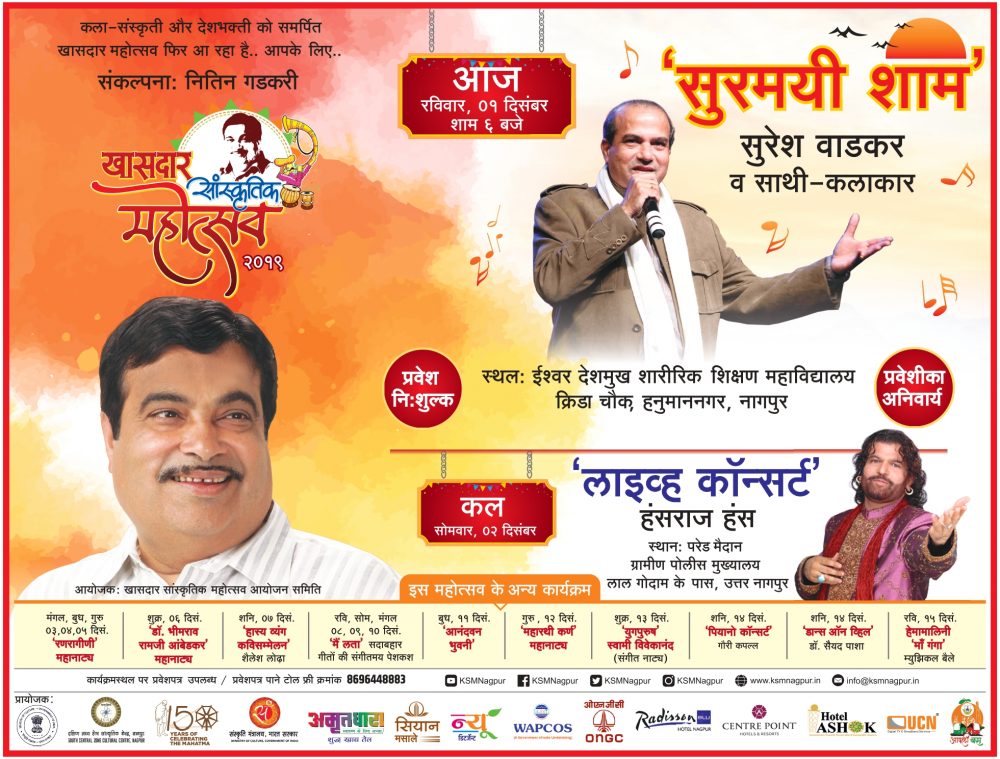 When the standing committee chairman Pradeep Pohane was asked about the status of the plastic dustbins, he denied having any information of them breaking or being stolen.
He further said that the new dustbins are being brought from the funds received under the Swachh Bharat mission. Similar dustbins have been installed in Indore and they are difficult to break. The cost of 1 dustbin is 19,490.
Earlier the sanitation workers were using hand driven carts to transport garbage to the collection centre but now wheel mounted movable dust bins will be used under which a plan has been proposed by the health department wherein 4,000 wheel mounted dustbins with a capacity of 240 litres are to be used. The estimated cost of these dustbins is 287.12 lakh.