An Interschool Mathematics Crossword Competition 'Numeromagic' was organized on 30th Nov. 2019 in T.B.R.A.N's Mundle English Medium School. Overall 144 students of 36 leading schools of Nagpur had participated in this unique competition of its own. It was an effort to make the students aware of the importance of Mathematics. To entertain the participants, school students presented songs, dances and a skit.
Aruna Ravindra Shobhne (HOD of Mathematics Dept. Dinanath Junior College) graced the occasion. The chief guest in her words of wisdom, motivated students to search mathematics in day to day life by giving various examples.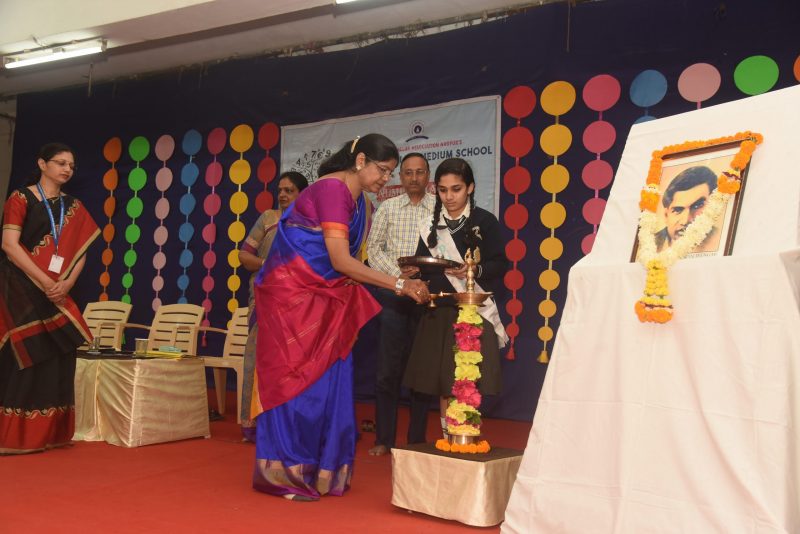 In Junior Group – Centre Point School, Wardhaman nagar emerged as winners. The second and third position was notched by Centre Point School, Katol Road & Narayana Vidyalayam.
In Senior Group – T.B.R.A.N'S Mundle English Medium School emerged as winners and the second and third position notched by Modern School, Koradi Road & Narayana Vidyalayam  respectively.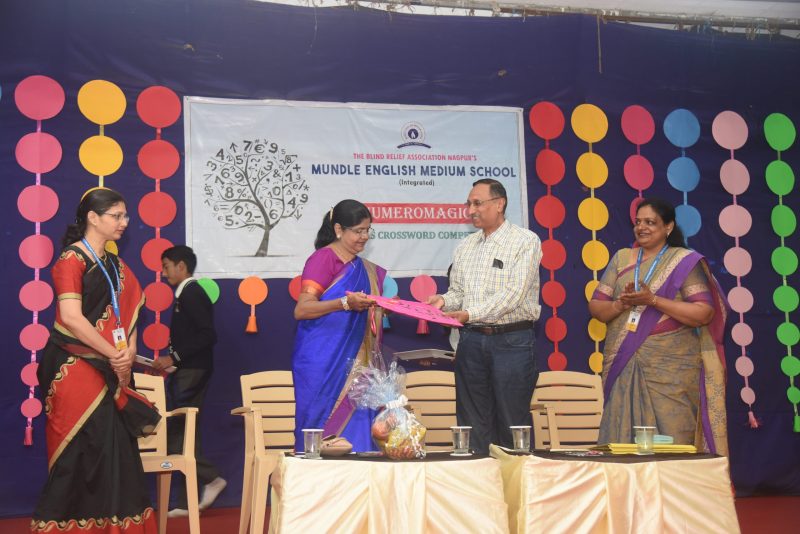 HOD Mathematics Archana Kulkarni & Organizer Maithili Deshpande & Mrunal Hastak, all the mathematics teachers strived hard for this programme.
Newly elected President Blind Relief Association & Chairman of T.B.R.A.N's Mundle English Medium School Makarand Pandharipande, Members of the managing committee, Principal Rupali Hingwe, Head Mistress (Primary)  Megha Padhye, and staff members congratulated the winners.