Dipen Agrawal – President Chamber of Associations of Maharashtra Industry & Trade (CAMIT)
I welcome finance ministers candid acknowledgement of prevailing slowdown in country's economy and his honest attempt to save citizens of state from the impact of slowdown. His announcements to replace 1600 buses, 500 ambulances, development of road infrastructure will give necessary impetus to markets to overcome the prevailing slackness in markets. 1.80% reduction of electricity duty will give little respite to industries. 1% concession in stamp duty for two years is better than nothing for real-estate players and it will enable common man to buy his dream home.
On one hand recognising slowdown in economy and on other hand increasing prices of fuel is not a good decision, this will have spiral inflationary effect on common man. He should have devised some other mode to fund the concessions announced today.
FM's new announcement on farm loan waiver will incentivise farmers who honestly and promptly repay their loans and promote such healthy practice in them. Establishing one women police station in every district with all women staff and having jurisdiction over the district, appointing women public prosecutor to handle cases involving crime against women was a much needed step.
FM should have given a road map in the budget to address the financial health of the state & should have announced necessary steps to reduce the loan burden on state which is around whopping 4 lac crores. Provision should have been made to allot more funds to Muncipal Corporations for them to continue with the development works of their respective city.
---
Farmers centric budget – Shrawan Kumar Malu President – Vidarbha Taxpayers Association (VTA)-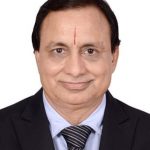 Crop loan waiver & solar pump scheme for farmers are good as they form major percentage of our population. Likewise reduction in electricity duty on industrial use from 9.3% to 7.5% of consumption charges is some respite to Industries; however we need reduction in electricity rates, which are high as compared to neighbouring states. Moreover hike in petrol diesel rates by 1 will have cascading effect and will hike inflation with final burden falling on common man.
Women & Child welfare getting allotment of Rs 2100 crore for women safety is welcome step as VTA had been demanding this.
Trust MLA fund increased from present Rs 2 crore annually to Rs 3 crore serves for the betterment of their region.
---
Vidarbha sidelined – Tejinder Singh Renu President – Nagpur Residential Hotels Association (NRHA)-
Recently Kejriwal Govt won by landslide majority in Delhi elections with their appreciable work of improvement in school and medical facilities. This probably motivated Maharashtra Govt also to give special importance for improvement in these both sectors, this is very good but trust allocation done for the same delivers desired results soon.
Unfortunately Vidarbha is seemed to be sidelined as no especial allocation for Gorewada Zoo, no new infrastructure and Samruddhi Mahamarg also being kept aside. This will slowdown & gradually harm our region's development.
Allocation of funds for tourism also remains to be much short, as compared to the potentials, as we have ample scope for improvement in this sector. And long pending demand of Hotels getting Industrial rates of electricity charges still remains pending.
---
Less Allocation for Health- Dr. Vinky Rughwani Vice-President  of Maharashtra Medical Council-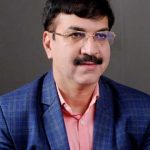 The budget presented by Finance Minister Ajit Pawar did not give much for health sector. An amount of total 5,000 crore is insufficient for overall health of the state. Instead of allocating money for opening new primary health centres and rural hospitals it would have been better if the new and good facilities are brought in existing primary health centres and rural hospitals.
The insurance scheme of Mahatma Jyotiba Phule has been allocated rupees 1000 crore which is much less than expected for such a big state like Maharashtra. The overall budget it is not seems to be satisfactory.