A major accident was averted today when three four-wheelers collided together at Chatrapati square in the city, causing the school bus to overturn in the accident. At the time of the incident, no students were on board.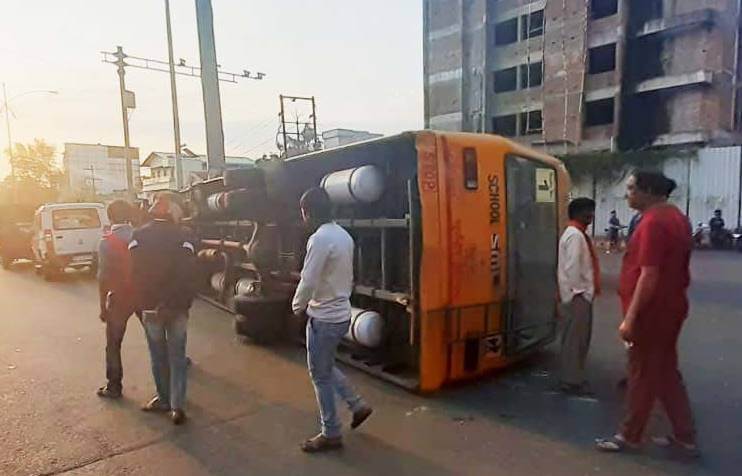 At around 6:20 am the school bus MH 40 Y 6747 was on its way to the school when it hit the bolero vehicle while at the same time a traveller coming from Narendra Nagar rammed each other.
The impact was so strong that the school bus turned turtle after getting a hit by the private traveler bus.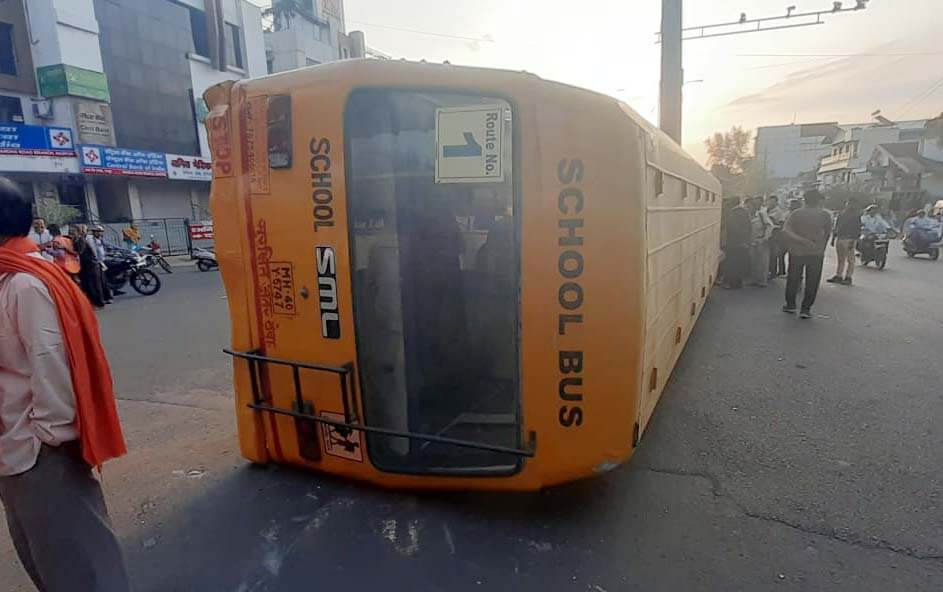 Luckily no children were on board and no casualties were reported in the incident