The civic body of the city had conducted an anti-encroachment drive in Dharampeth area of city and razed many illegal constructions.
As per information, the civic officials of Dharampeth Zone removed excess construction made in violation of rules from four premises in Bhagwaghar Layout. The anti-encroachment team demolished the structure of Tadka restaurant. It was functioning at Vaidya Bhawanon Plot No 7. Sandwich factory Tadka Restaurant Caterers had carried out construction in courtyard which as per rules cannot be covered.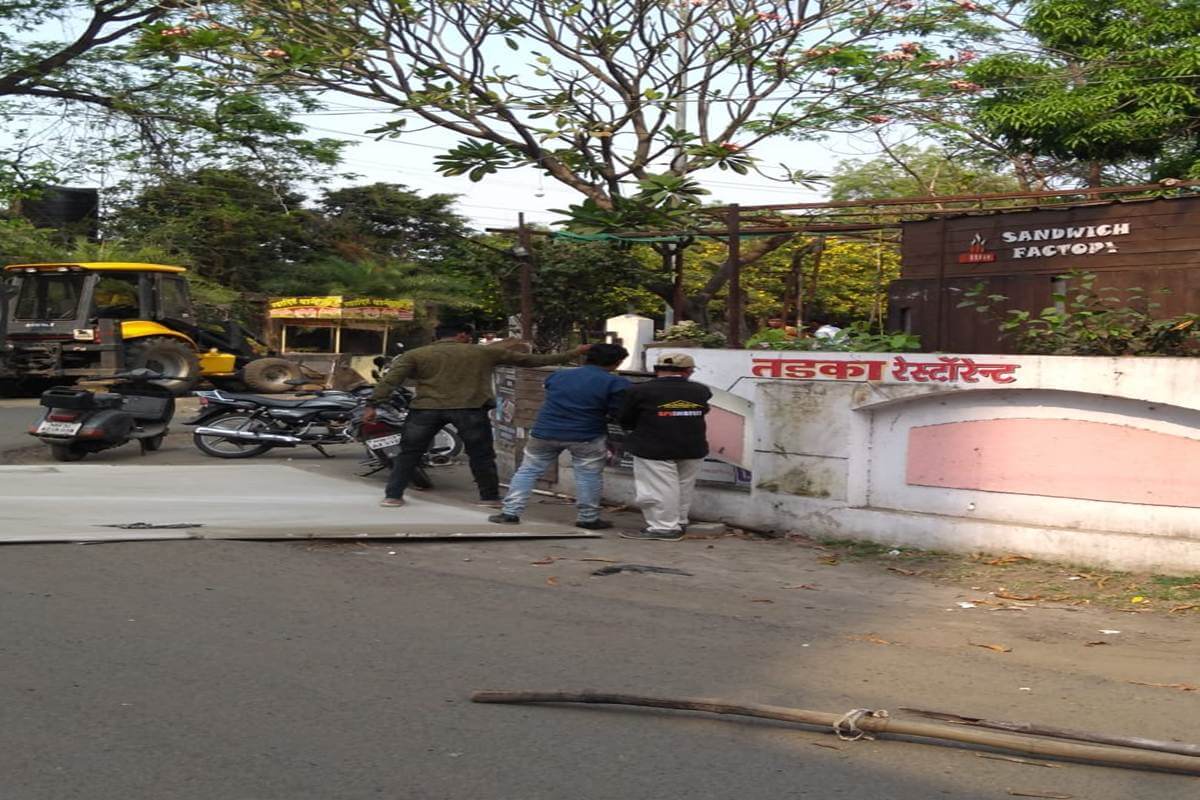 Thereafter, the civic officials moved to plot No2,Pardhi Niwas where Pasta Fresca, a upmarket cafe was established. The shed construction in parking area was removed by the squad. At Plot No 9 again in Bhagwaghar Layout where Uptown Cafe Lounge is located a fine of Rs 5,000 was imposed on the owner. Another major action was initiated at Plot No 303, Shiv Gaurav Estate where Firang Cafe was established along with, Southern Food Street, CTCS, SFS, and City of Spice. The civic squad initiated action to free the parking space.