In the view of the rising cases of COVID-19 in India and beat the spread of the virus to minimal, the central government has ordered work from home for 50 percent of its employees.
India is in Stage-2 of coronavirus pandemic. The decision was taken by the Ministry of Personnel and Public Grievances on Thursday in order to keep the situation under control.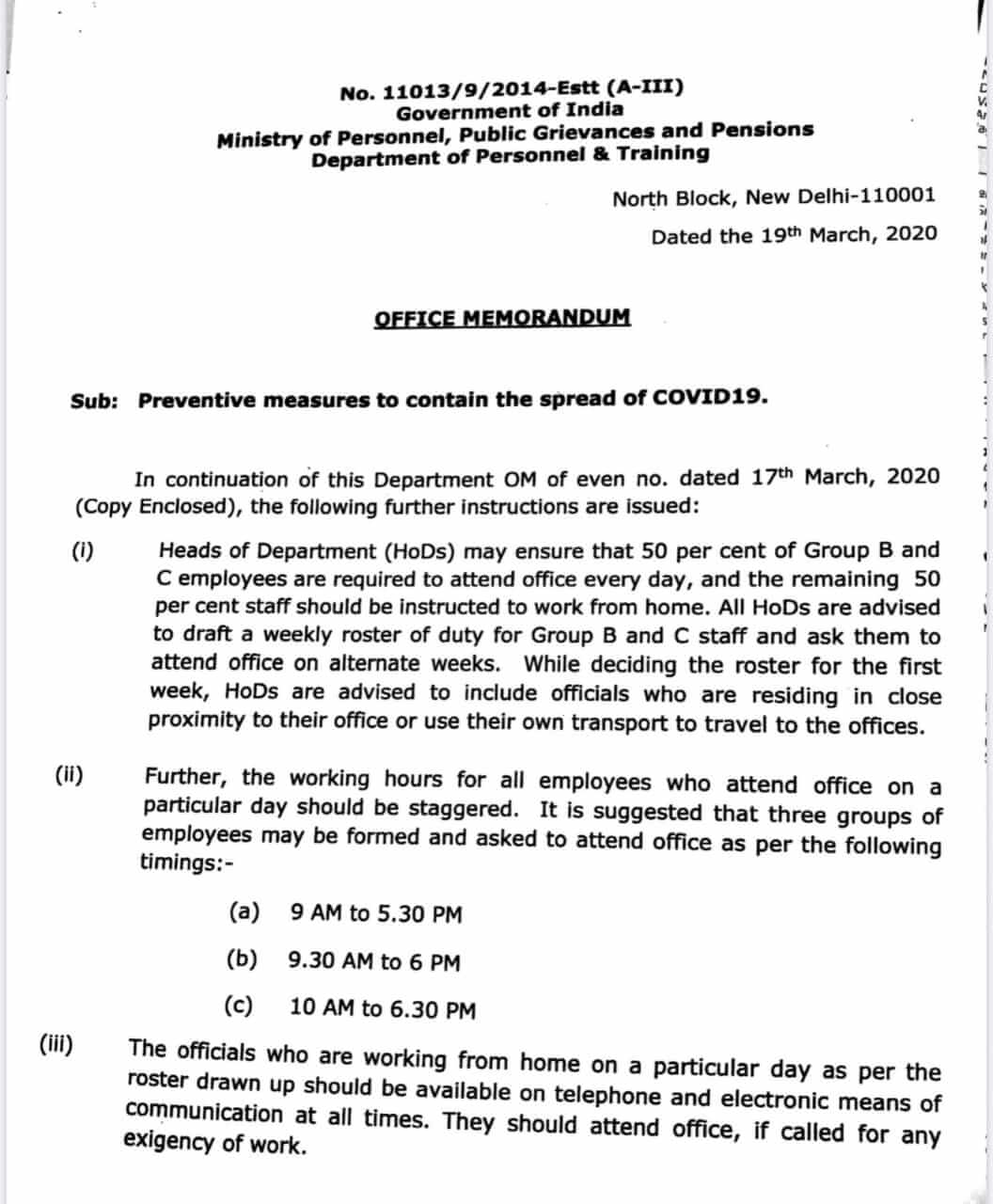 The central government notification reads that "50 percent of Group B and Group C employees are required to attend office every day, and the remaining 50 percent of staff should be instructed to work from home. Working hours of the employees should be altered. Central government officials, who will be working from home on a particular day as per the roster drawn up, should be available on telephone and electronic means of communications at all times. They should attend office, if called for any exigency work".
The orders will be applicable with immediate effect and will be in force till April 4.
The ministry has also suggested in forming three groups with different timing of working hours
9 am to 5:30 pm
9:30 am to 6 pm
10 am to 6:30 pm