Prime Minister Narendra Modi will address the nation today at 8 pm on the COVID-19 outbreak as the number reaches more than 500 in nation with Maharashtra being the highest with 101positive cases.
"I will address the nation on the outbreak today at 8 pm on the aspects related to COVID-19 pandemic" PM Modi tweeted.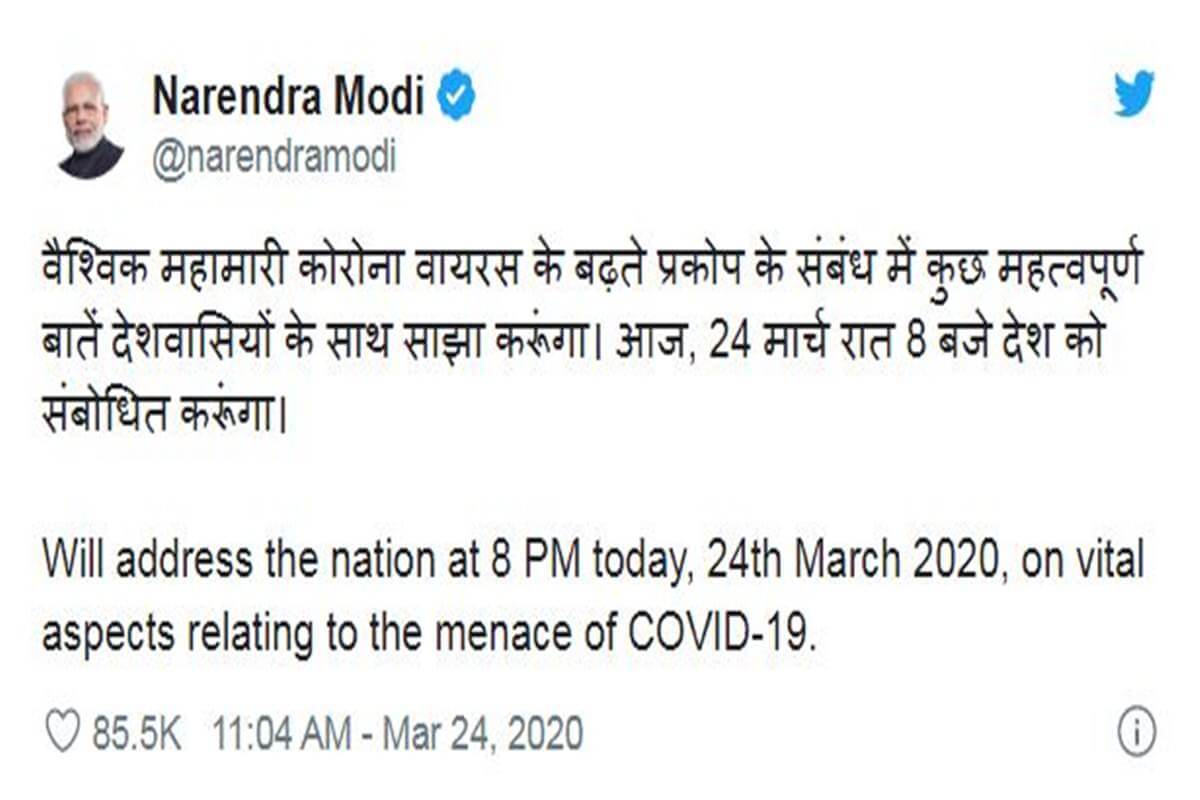 This will be his second address related to COVID-19 pandemic to the nation. In an earlier address on March 19, when he announced Janata Curfew, PM had called for "resolve and restraint" to fight coronavirus. PM Modi had asked people to stay indoors and work from home as much as possible while underscoring the dangers of coronavirus, saying the world has never seen a crisis as this.