Do you remember the 80's popular mythological serial Ramayana? Yes, this popular show is back to keep you entertained during this lockdown period.
Information and Broadcasting Minister Prakash Javadekar on Friday announced that Ramayana would be rebroadcast on DD National from March 28, Saturday. The demand for these shows to be re-telecasted on TV arose on social media.
"Happy to announce that on public demand, we are starting the re-telecast of 'Ramayana' from tomorrow", said Javadekar.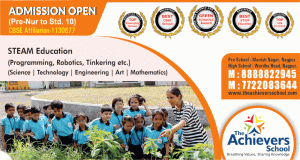 Two episodes of the iconic mythological serial will be broadcast –Â one in the morning from 9am to 10am and another in evening from 9pm to 10pm.
With India coming to a standstill, the streets are deserted after the 21-day lockdown declared by Prime Minister Narendra Modi, and people are forced to stay in their homes. With the broadcast of the show, it can lead to reduced stress in the times of stress in the country.