In the current scenario when the entire world is fighting against COVID-19, the global economic state of affairs is passing through a difficult phase. India also is feeling it's heat &Â  economic operations have come to a grinding halt. Trade & Industry in India is facing the music & are in a standstill due to national lockdown.
RBI had come out with certain positive measures to bring solace to the trade & industry on their banking side. In a slew of measures announced on Friday,RBI announced a massive cut in its repo rate by 90 bps bringing it to 4.4% which will bring down banks lending rates to a considerable extent. Also reverse repo rates & CRR has been brought down by RBI to ensure enough liquidity in the banking system.
The most important relief that a borrower will get is 3 month moratorium on payment of instalments of Term Loan outstanding including instalments on Retail Loans,Consumer loans EMIs.Also interest on working capital facilities will  be deferred by 3 months & such deferment will not to be considered as NPA. This will reduce the financial burden of the borrowers in this difficult times & give them some amount of comfort.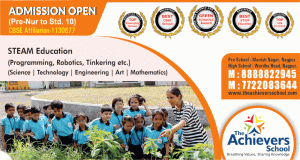 Also, RBI has directed all banks to recalculate & re-assess by revising DP calculations by reducing borrowers' margin to ensure smooth flow of working capital cycle for the trade & industry when the operations restart.
In addition to all nationalized banks it will include all commercial banks including RRBs,small finance banks,co-operative banks,all India financial banks,NBFCs,housing finance companies & micro finance institutions.The RBI has allowed the above mentioned banks & financial institutions to allow a moratorium,but for this the borrower will have to request the bank to show that their income has been impacted by the  corona virus disruption. it implies that unless one has specific approval from its bank,EMI s will be deducted from their account.
However credit card payments has been excluded from moratorium.The underlying advantage for the borrowers is that due to this moratorium if he /she is not in a position to repay the instalment & interest or EMIs falling due on 1st March 2020 ,still account will not be treated as NPA & borrowers credit history or CIBIL won't be affected & will not show default.