In order to provide support to the policemen on duty following Lockdown across the country, Maha Metro has started distributing fruits and cold drinks to them. Along with policemen on duty, Maha Metro has also shared the same with the needy. The fruits and cold drinks are being distributed to policemen posted on duty at various locations across Nagpur.
In the backdrop of the continuing Lockdown announced by the Central Government, policemen have been posted on duty at various vantage points across the city. However, due to Lockdown, food shops, restaurants and eateries are closed across the city. So, considering these facts, Maha Metro has been providing these items to the policemen.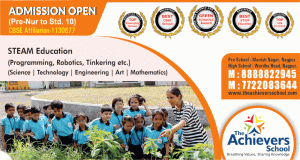 Since the onset of the Corona Virus (COVID-19), Maha Metro has taken various steps to contain it. The steps include sanitizing Metro Stations, screening and ensuring regular check-ups of employees, workers, etc. Thus, Maha Metro has taken major steps to ensure that its workforce is taken proper care of.
Along with the policemen on duty, at times, even those found needy have also been helped with food items by Maha Metro. The fruits and cold drink is being supplied by Maha Metro's Quick Response Team (QRT). Thus, during the distribution of these items, the QRT jawans also inspect the safety of the project work across all the four Reach of Maha Metro, while boosting the morale of the policemen on duty.