Molecular Diagnostic laboratory approved for COVID-19 testing. has been successfully established at AIIMS Nagpur, following the approval of the Department of Health Research, ICMR, Delhi.
The testing facility (RT-PCR for COVID-19) is now functional, and testing has started full-fledgedly from Friday, 3 rd of April. This will cater to the population of Vidarbha and Central India, and comes as a relief, as IGGMC was the only testing center in this region.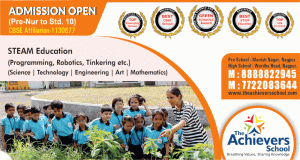 The Standard operating procedures for swab collection and transportation will be done as per MOHFW/ICMR guidelines.
The Institute has further taken steps to establish a 100-bedded isolation ward for COVID-19 cases which will include a 6-bedded Intensive Care Unit (ICU) equipped with multipara monitors, infusion pumps, Fowler beds, intubation kits, defibrillators, ECG machines and ventilators.