Two more tests positive in Nagpur and makes the tally to 27. The newly found patients are one female 52 and one Male 53.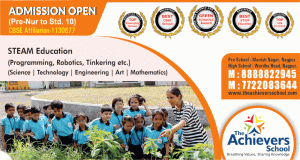 The Female is the wife of an earlier patient from Chandrapur who is also put in isolation and the Male is from Satranjipura. The Male is not a relative of the person who died earlier this week.
Both the patients are being admitted to the government hospital.