While the frontline COVID-19 fighters such as doctors, nurses, paramedical staff, and state administration services are engaged in a pitched battle with the virus, there are many more unsung heroes who are doing an equally commendable job of maintaining a constant flow of essential goods and services for communities across the nation.
Among them are those who are keeping the flame of the cooking gas 'on' in kitchens and ensuring smooth movement of the nation's wheels. These are none other than your friendly LPG delivery men, petrol pump attendants, tank-truck drivers, etc., backed by the refinery & supply/distribution personnel of the IndianOil family.
Since the commencement of the nationwide 21-day lockdown, IndianOil has put in place a comprehensive strategy to ensure the health and safety of all its stakeholders, while also ensuring business continuity.
Swift steps were taken to facilitate a work-from-home arrangement for employees in non-critical locations, through mobile communications, digital connectivity and dedicated portals. While supply locations, including refineries, pipelines, LPG bottling plants, terminals, depots and aviation fuelling stations continue to operate with optimised manpower to maintain supply of POL products.
Besides assuring millions of customers through the media and public announcements that there is no shortage of fuel supplies anywhere in the country, the Chairman, Mr. Sanjiv Singh, and other Directors have been interacting with the employees on a regular basis through video and written messages. A high-level committee headed by Mr. Ranjan Kumar Mohapatra, Director (HR), has been formed to deal with all the matters related to Covid-19, with a daily reporting mechanism not just on work assignments but also aspects of well-being of employees across the country.
As Mr. Mohapatra says, "Unprecedented times require unprecedented response.For years, IndianOil had been using digital tools like video-conferencing to avoid unnecessary travel. The Corporation is now using this technology extensively for conducting meetings with Petroleum Ministry officials, among senior management and task-force teams, reporting channels and other office groups very effectively. It has also come in handy to keep track of the well-being of our teams working at various locations. We are pushing the envelope every day when it comes to new ways of working and remaining connected as a team spread across the country."
The Corporation is sharing important information extensively through its social media handles, besides seeking celebrity endorsements on the importance of Covid-19 precautions.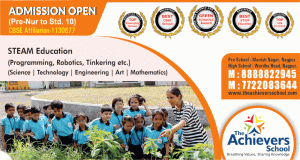 Digital technology is also being leveraged for information-sharing. For example, IndianOil's intranet portal is being used for sharing all the health advisories at one single point of access. Another digital intervention is the manner in which enquiries on life certificate of retired people are being received. Any retired person can give a life certificate, which is a self-certification done online or through an app.
At all its locations right up to petrol pumps, IndianOil has put in place an appropriate code of conduct for work, hygiene and social distancing. No event is being held that requires people to gather, and assembling of people is not allowed at any location for any purpose whatsoever. An SOP (standard operating procedure) has been developed, wherein locations are required to distribute masks and maintain hand-sanitisers at key touch points. At operating locations, all touch points such as entry gates, office work-spaces, control room machinery, and tank-truck filling areas are sanitised by spraying two or three times in a day.The Corporation has taken up in-house production of hand-sanitisers and masks wherever possible.
IndianOil has been delivering on an average 25 lakh cylinders every day to the doorsteps of its customers for the past few days. A system has been developed at the entry of LPG bottling plants so that whenever trucks carrying empty cylinders enter the bottling plant, they are sanitised by spraying and fumigation. Proper queuing of drivers within designated markings near supply & distribution areas is being maintained to avoid clustering of people. Hand-washing facilities ensure hygiene at main gates and canteens. Monitoring of food distribution is done and hot water is also available at canteens. Packed food as well as protective gear such as face masks, hand-wash, etc.,are being arranged for tank-truck drivers.
All location personnel are briefed clearly and thoroughly on safe practices to avoid virus transmission. Hourly announcements on preventive measures against COVID-19 are made using public address systems at security gates. Flex posters at plants provide information on ways to avoid virus transmission. Thermal scanning is performed at gates for all people entering the premises. Leaflets carrying awareness information are distributed among drivers. Stay and food arrangements have been made for contract workers and migrant labour at operating sites wherever needed. Local public in areas surrounding the plants are also being advised regarding safety and hygiene issues.
Ways and means of working effectively post the current crisis are also being explored based on learnings from experiences gained from the present situation.
The Corporation has taken steps to cover petrol pump attendants, POL tank-truck drivers, packed and bulk LPG truck drivers, LPG deliverymen, DGR guards patrolling the pipeline routes, etc., at the frontline of its business under a medical insurance policy, which will also include any COVID-19 related ailments. Over 3.2 lakh people, who are a part of the extended IndianOil family, will be covered under this scheme, including the families of the insured.
Similarly, for such people manning the supply chain, IndianOil has proposed an ex-gratia Covid-19 insurance cover of Rs.5 lakhs in case of death due to Covid-19. The amount is payable to the next of kin of the deceased.
A special attendance portal has been developed for employees working from home to mark daily attendance during the lockdown period. Steps are being taken not to expose vulnerable groups such as older employees, pregnant women and those with medical conditions to front offices. Local teams are keeping in touch with families of employees who are posted elsewhere on office work and even retired employees to enquire after their health, well-being and support requirements.
The Corporation has developed an exhaustive e-learning portal "SWADHYAYA" that comprises close to 400 e-learning modules created with in-house expertise. The learning modules that can be accessed anytime on any device cover all aspects of refining, marketing and pipeline transportation in addition to topics on general management.
As Mr. Mohapatra, Director (HR), IndianOil, says, "IndianOil is looking at any and all ways to remain a learning organisation. Our employees have accessed and completed over 1.5 lakh courses during the 21-day lockdown period. We are ensuring inter-divisional movement of people at the same place to reinforce work teams and provide relief to people working in shifts. Most departments have worked out creative assignments such as updating of manuals, development of learning content, plans for the year 2020-21, etc."