Mumbai: Nippon India MF , which is amongst India' s top 5 Asset Management company, in its effort to raise additional funds for PMCares for Covid 19 , has taken an initiative to facilitate IFA (Independent Financial Advisors ) Partners to contribute towards the PM Cares fund . NIMF will contribute an equal amount to the PM Cares Fund as well ( subject to overall limit of 50 lakhs).
Nippon India Mutual Fund has already contributed Rs5 crs( 4 crs to PM Cares & 1 cr to CMcares fund ) Nippon India Mutual Fund, has sent a communication to its IFA Partners on the same requesting them to contribute to this noble cause.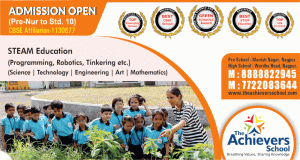 They can make the donation through an embedded online link in the communication to contribute amidst options of Rs 500,1000, 2000 or his/ her choice. The embedded online link has been triggered to all IFA Partners who have monthly brokerage of more than Rs 5000.
The Partners contribution is eligible for section 80 G deduction as well On submission the company will deduct the amount from the brokerage to be paid for the month of April 2020 and contribute the same to PM cares Fund along with an equal contribution from Nippon India MF.
Nippon MF had earlier contributed Rs 5 crs( 4crs to PM Cares & 1 cr to CMcares fund ). The employees have also contributed their one days salary towards the same.