The Maha Metro is making positive measures to control the spread of the Novel Coronavirus. Maha Metro has been conducting regular health check-ups of all its employees. The security personnel posted at various metro stations undergo health check-ups on a daily basis.
The Maha Metro has arranged for food and shelter for all the workers working under them. The administration has arranged three meals including breakfast, lunch, and dinner for the more than 3000 workers living in the staff colony. It is mandatory for all workers to use masks and maintain social distancing.
he Maha Metro authorities also conduct special visits to check on workers' well-being. During these visits, the officials speak to the workers and check whether premises are clean and hygiene is being maintained. The officials talk to the workers in a friendly manner so that they do not feel insecure or home-sick.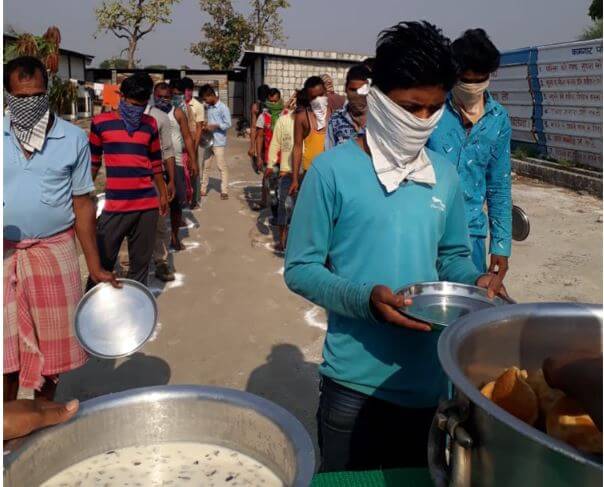 Doctor's team deployed –
The Maha Metro has deployed a team of 12 doctors at different locations to provide medical assistance to the metro staff. Apart from conducting health check-ups, the doctors also create awareness about the Novel Coronavirus and how they can protect themselves from the infection. Apart from the doctors, the para-medical staff has also been deployed.
Thermal screening of 3000 employees. Thermal screening of the staff members is done with the help of an infrared-thermometer and these records are maintained for future reference. In case a worker shows symptoms of Coronavirus infection like fever or cough, he is kept under observation for the next 14 days. The doctors ask them about their activities in last few days to ascertain the risk of Covid-19 or send him for further testing.
The Maha Metro has also circulated an advisory for the employees to provide information regarding the Covid-19 situation. The administration also encourages the employees to keep their surroundings clean. Explicit travel advisories have been issued to the officers, workers and contractors who were on leave.  A control room has been established under the Project Head, General Consultant to monitor all activities related to Covid-19.