Municipal Commissioner, Tukaram Mundhe has ordered to seal the zone no.10, Gaddigodam, ward no.09 with an aim to stop the spread of novel corona virus and to protect citizens from non containment zones. The order of sealing few selected areas was given when the 65 year old patient from Gaddigodam died on Friday.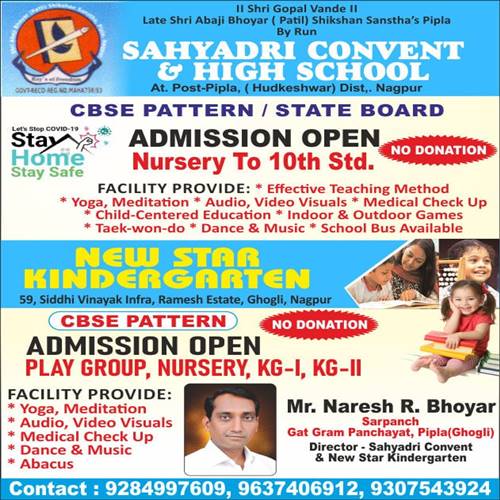 According to the order, Yuvraj Sakhare's house in the of Ward No. 09, Jaiswal Ration Shop, Kishore Shahu's house, Annapurna Temple, Gaddigodam Chowk, Railway under bridges near Gurudwara, Famous Library have been declared as restricted area.
It has been mentioned in the order that all the routes coming and going in this area will be closed immediately and the border as well of this area will be closed till further orders.
Citizens of the area are prohibited from leaving the restricted area and citizens from outside the restricted area are prohibited from entering the area.