Maharashtra State today announced an extension of Lockdown 4 till May 31 after which a revised guidelines was released by Tukaram Mundhe, Municipal Commissioner hereby directing that the lockdown period will be extended  till midnight of May 31, 2020 in the city,  the guidelines issued by this office vide order dated May 13 shall be implemented with following regulations, as mentioned herein below in the list of permitted and non permitted activities, till further order.
Even today Government of India released revised guidelines for the lockdown 4 which is extended till May 31 in the country.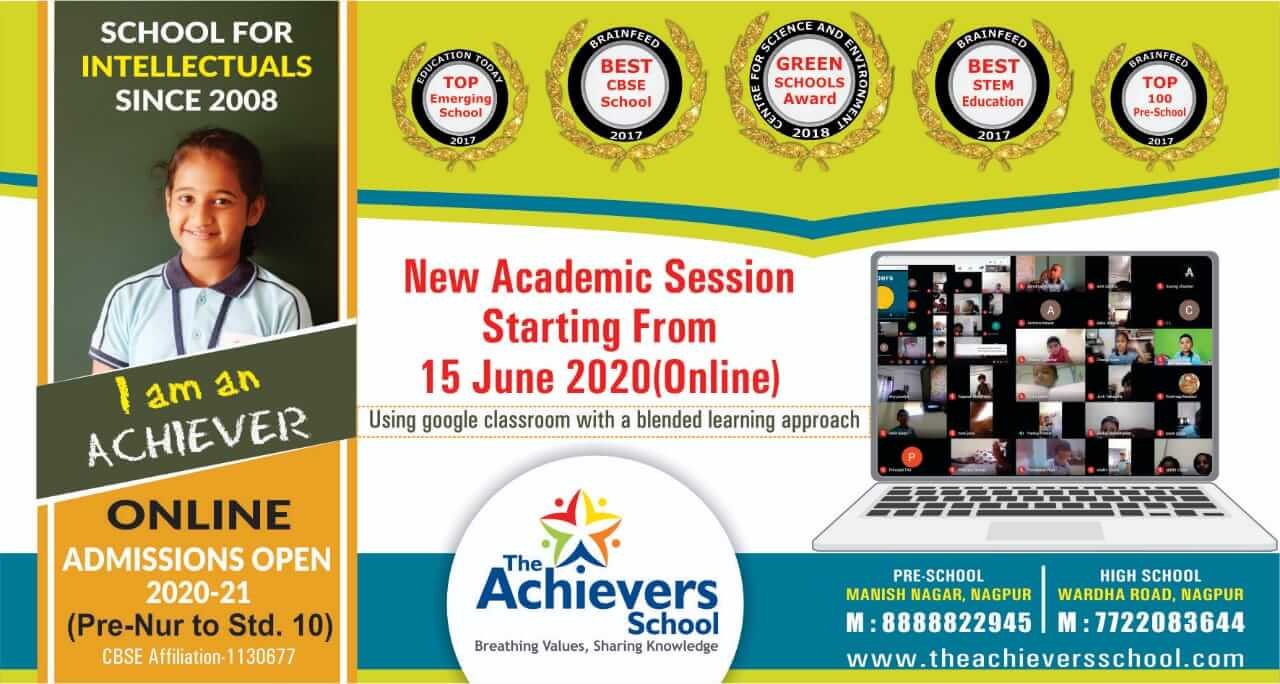 Things to remain closed in Nagpur
Domestic and International air travel
Passenger Trains, Metro Rail services
Inter-district and Inter-State movement of individual except for medical reasons
School, college, Educational institutes, training, coaching institutes
Industrial and commercial activities
Taxi, auto-rickshaw, cab services
Cinema Halls, Malls, Shopping complexes, Gym, theaters, swimming pools, restaurants
Hospitality services except those specifically permitted under guidelines
Social, political, religious gathering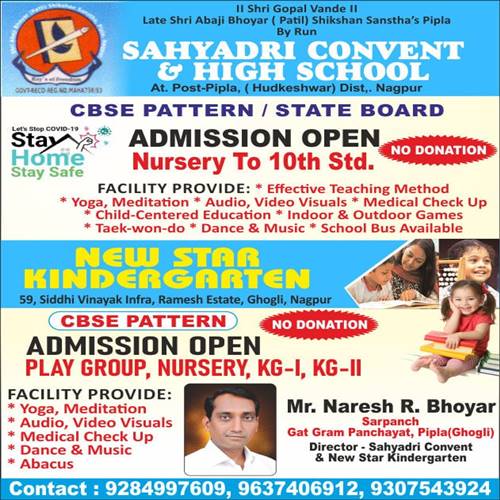 The following activities which are permitted with a restriction and regulation in city are
Movement of individuals and vehicles, only for permitted activities. Four wheeler vehicles with maximum two passengers, for two wheeler, pillion rider is not allowed.
Manufacturing units of essential goods, including drugs, pharmaceuticals, medical devices, their raw material and intermediates: Production units, which require continuous process, and their supply chain, Manufacturing of IT hardware, with staggered shifts and social distancing and Manufacturing units of packaging material are permitted.
Construction activities in urban areas: Only in-site construction (where workers are available on site and no workers are required to be brought in from outside) and construction of renewable energy projects are permitted in areas excluding all Containment areas in Nagpur City declared from time to time.
Shops selling essential goods in markets and market complexes and in all areas are permitted with following the Covid-19 guidelines.
Essential commodities shops in all containment areas declared from time to time shall be allowed to remain open between 7.00 am to 3.00 pm only.
Non-essential type Standalone (single) shops, neighborhood (colony) shops and shops in residential complexes are permitted to remain open provided any particular lane has not more than five shops that are selling non-essential goods, besides shops selling essential goods.
The liquor shops would be permitted to sale IMFL-Spirits, Beer, Mild liquor, Wines to the valid permit holders, at their home address following the conditions as mentioned in the order dated 11.05.2020 of Government of Maharashtra excluding containment areas in Nagpur City.
E-commerce activities will be permitted only in respect of essential goods, medicine, medical equipment, etc.
Private offices in the area can operate with upto 15% strength as per requirement, with the remaining persons working from home in areas excluding all Containment Zone in Nagpur City declared from time to time within the Nagpur City limits.
All Government offices except Sub registrar offices, RTO office & Dy. RTO offices in the area shall function with officers of the level of Deputy Secretary and above to the extent of 100% strength. The remaining staff will attend upto 33% as per requirement.
All Pre-monsoon related works including the protection of building, shuttering water-proofing, flood protection, propping and structural repairs of building, demolition of unsafe buildings, etc.
No separate/ fresh permissions are required from this office for activities permitted to operate, vide this notification.
The Non-essential items are allowed to be sold as per the schedule below in areas excluding all Containment areas in Nagpur City declared from time to time.
Schedule of shops selling Non-Essential Goods can be functional from 7 am to 7 pm for the following days
Monday-Wednesday-Friday– Shops of Electrical items including sale of Coolers, Repairing Shop of Computer, Mobile & Home Appliances, Shop of Hardware and Building Materials
Tuesday-Thursday-Saturday-Sunday Auto Spares and Repair Shops/ garages (including puncture Shop) Tyre shops, Oil & lubricants shops Optical, Stationery & Hosiery shops