After the third lockdown had ended the central and state government have issued new orders for the implementation of the fourth lockdown. The order has been issued on May 17 to extend the lockdown measures up to 31 May, 2020 to contain the spread of COVID-19.  Today the government of Maharashtra issued a revised guideline which mentioned that Nagpur will be out of red zone with effect from 22 May, 2020.
In this order, the list of districts coming under red zone has not mentioned Nagpur city. Meaning Nagpur city has been put out of red zone. The statement though, does not clear that in which exact zone, orange or green, will Nagpur fall under. Although, Nagpur city has crossed 350 patients having positive effect of novel corona virus and is very close to touch 400, most probably the city will be under orange zone.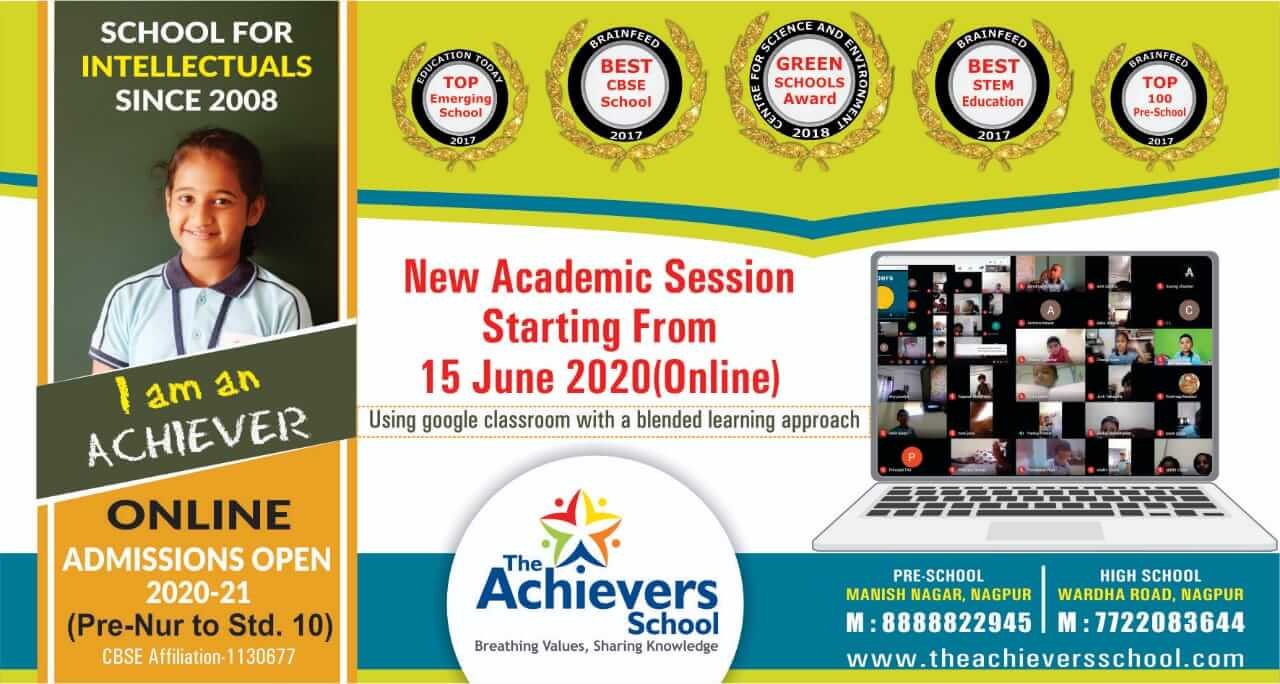 Red zones include all Municipal Corporations of MMR Region including MCGM Municipal Corporations of Pune, Solapur, Aurangabad, Malegaon, Nashik, Dhule, Jalgaon, Akola and Amravati. It is also mentioned that Within Red and Non Red (Orange) zones, Containment zones will be demarcated by Municipal District Authorities after taking the guidelines into consideration.
This development is informed to Nagpur bench of Bombay High Court by Nagpur Municipal Corporation counsel Sudhir Puranik.
Talking to TLN Puranik informed, "The case has been forwarded to May 22 where the final call will be made by the HC."
The following activities will continue to remain prohibited across the state:
All domestic and international air travel of passengers, except for domestic, medical services, domestic air ambulance and for security purposes or purpose as permitted by MHA. Metro rail services.
Schools, colleges, educational, training, coaching institutions ete, shall remain closed. Online distance learning shall continue to be permitted and shall be encouraged.
Hotels, Restaurants and other Hospitality services except those meant for housing health police/ Govt officials/ healthcare workers stranded persons including tourists and for quarantine facilities and running canteen at bus depots, railway stations and airports. Restaurants shall be permitted to operate Kitchen for home delivery of food items.
All cinema halls, shopping malls, gymnasium, swimming pool, entertainment parks, theatres, bars and auditoriums, assembly halls and similar places. All social politics sports entertainment academic/ cultural religious functions/ other gatherings and large congregations.
All religious places places of worship shall be closed for public. Religious congregations are strictly prohibited SOPs for movement of persons, as mentioned in Annexure I shall continue to operate.
Night Curfew,The movement of individuals shall remain strictly prohibited between 7pm to 7 am except for essential activities.
The following activities will be permitted in Non Red Zones:
All sports & physical activities will be permitted with social distancing norms.
2 wheeler: only one rider
3 wheeler: one plus two
4 wheeler : one plus two
Intra district bus services will be allowed with max 50% capacity per bus.
All markets will remain open from 9 am to 5pm, if the norms of social distancing is not followed the authorities will close the market immediately.