As the new normal calls for new ways to paint, Asian Paints introduces Safe Painting Services with an assurance of safety-first along with best-in-class painting services all over India. Being a brand that cares for your health and homes, Asian Paints has released two digital films targeted at the safety and security of painters and their family. The films highlight the new painting protocol and the safety training that the painters have undergone to ease any infection on site.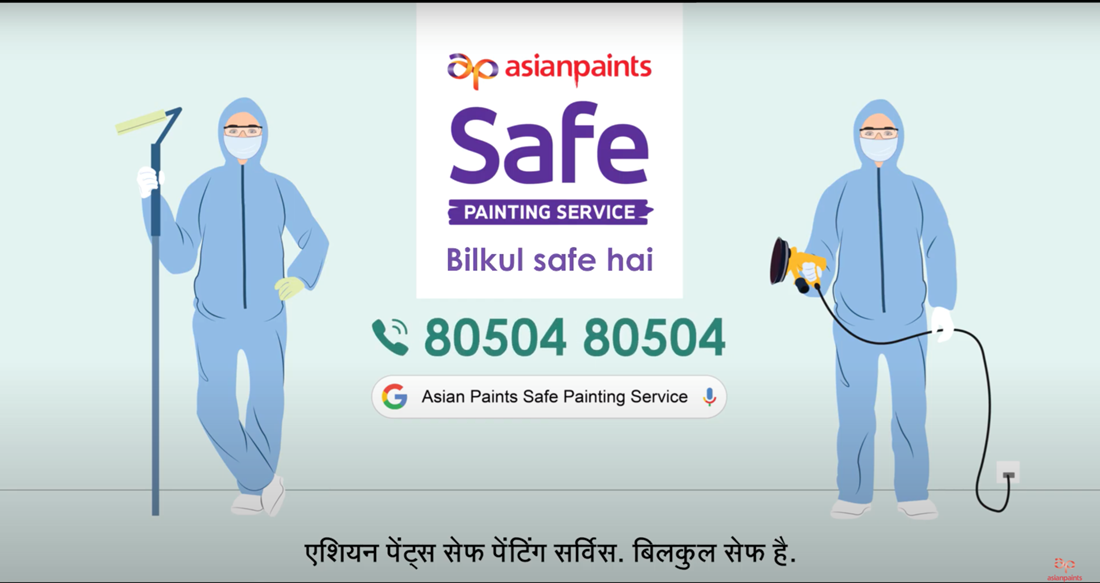 In a charming two part series of digital films, we get a sneak peak in the life of one such painter and his family – the most vulnerable and affected group in the system to all the threats that are posed by the pandemic. We see their reason for feeling assured to resume work: the safety and sanitization steps undertaken by Asian Paints Safe Painting Service to maintain the wellbeing of their painters.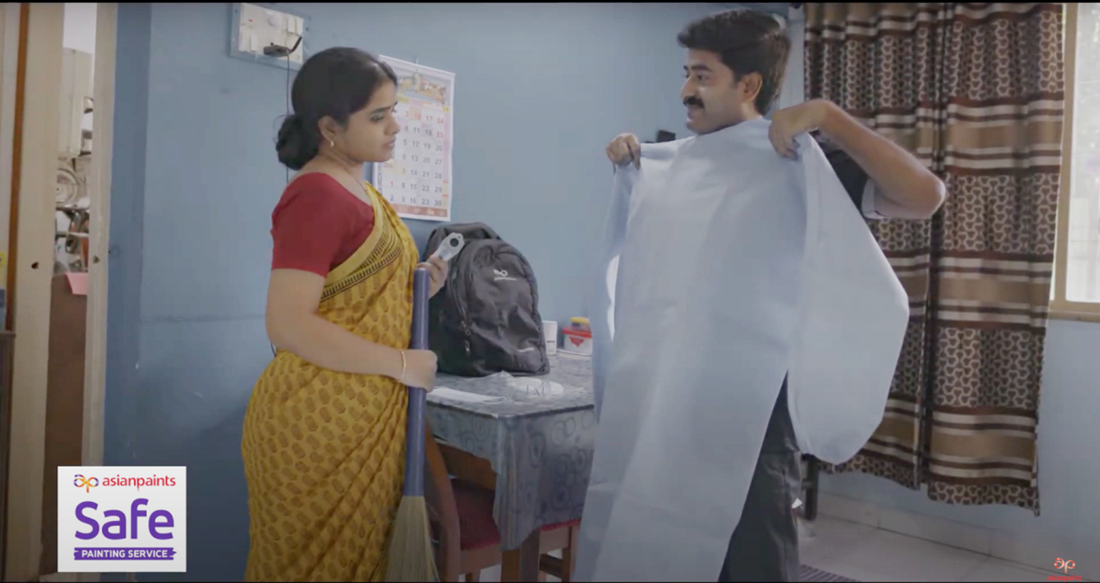 Speaking about this campaign, Amit Syngle, MD and CEO, Asian Paints Limited, said, "Community first is part of Asian Paints beliefs and practices. Caring about the well-being of our stakeholders has always been the priority. We understand the current threat of infection is a serious cause of concern for our painters, their families and our consumers, hence we devised the Safe Painting Service to safeguard their needs. This digital campaign shows our priority and explains the provision and safety–standards we are putting into place to ensure their well-being and safety; all this while ensuring great looking homes."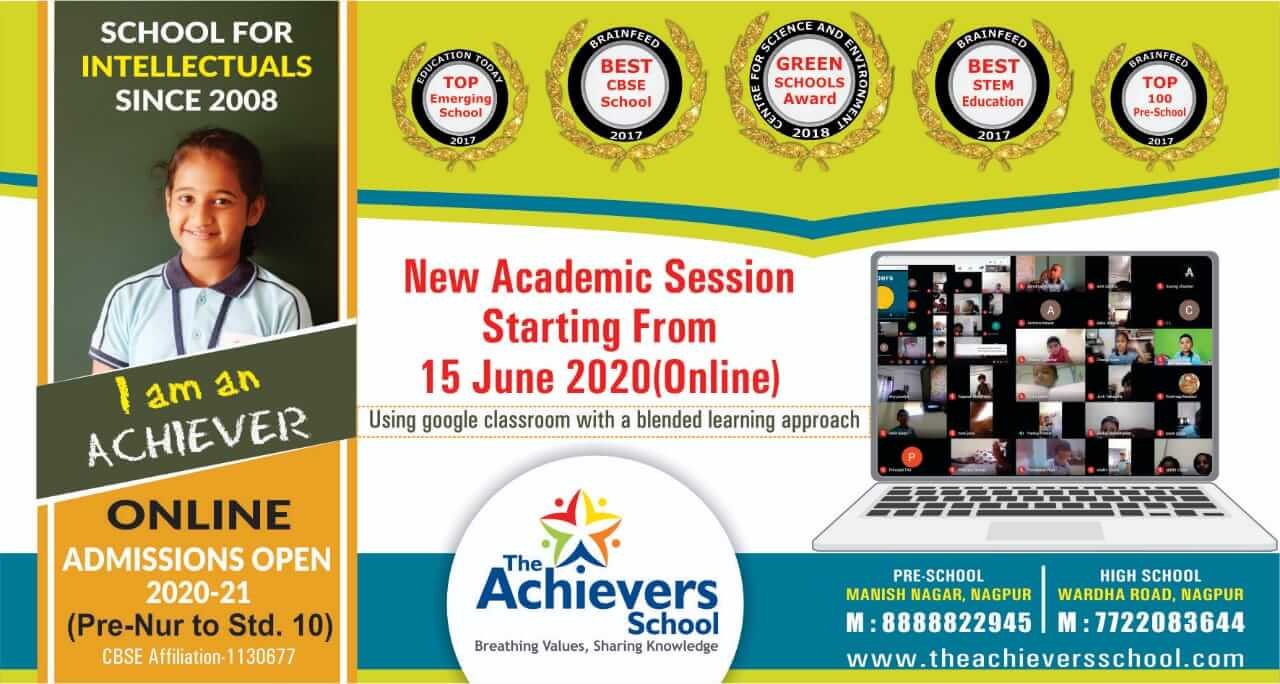 With their Safe Painting Service offering, Asian Paints will handle painting of sites in a completely hygienic and sanitized manner. At every stage, multiple steps will be taken to ensure the well-being of the painters and customers along with cleanliness of the site.
To ensure the painters' safety, daily protocols such as temperature check and usage of PPE kit and Hand Sanitizer will be compulsory. Covering and masking, daily disinfecting of crowded areas with Viroprotek Surface Sanitizer and disinfecting of the home with Space Sanitizer before the final closure are some strict measures being taken to maintain site hygiene. Simultaneously, tools will also be sanitized for dust free painting and for a fast and uniform finish. Other elements which support safe painting include using Royal Health Shield paint and Woodtech Aquadur, both Asian Paints products that provide a hygienic and protective shield to your walls and wood finishes respectively. The sales teams will also be following safety guidelines using masks, gloves and sanitizers in addition to the Aarogya Setu app. Furthermore, keeping social distancing in mind the customers will now be assisted with colour consulting through an easy digital process.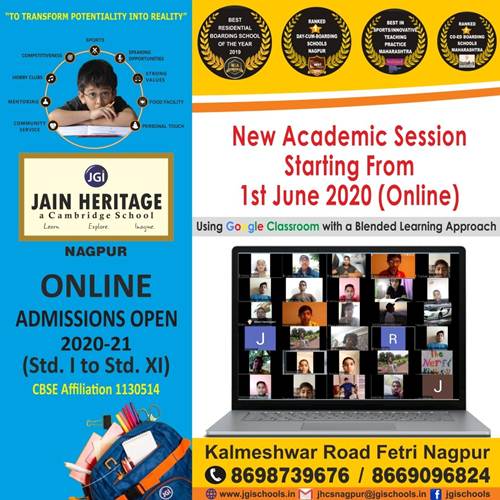 The efficient painters and contractors of Asian Paints have been trained virtually by a ground team. They undertook digital classes via Whatsapp, concall and videos. They also ensured physical training via PPT and videos.
Watch the new digital video from Asian Paints:
Video 1 – https://youtu.be/GavxJRuYvf4 – Asian Paints Safe Painting Service | Back To Work
Video 2 – https://youtu.be/IE0Gu72zXkw – Asian Paints Safe Painting Service | Social Distancing
About Asian Paints- Since its foundation in 1942, Asian Paints has come a long way to become India's leading and Asia's fourth largest paint company, with a turnover of Rs. 192.48 billion. Asian Paints operates in 15 countries and have 26 paint manufacturing facilities in the world, servicing consumers in over 60 countries. Asian Paints has always been a leader in the paint industry, innovating new concepts in India like Colour Ideas, Home Solutions, Colour Next, and Kids' World.