Chief Minister Uddhav Balasaheb Thackeray in a meeting with Minister of School Education Department through video conference gave a nod to reopen schools and colleges in the state. In this meeting, Chief Minister Uddhav Balasaheb Thackeray approved to start the school academic year through online/digital medium on a pilot project basis.
According to the circular issued physical classes can be resumed in non-COVID zones where no new cases have been reported for at least one month. The schools for classes IX, X, and XII in non-red zone areas will start from July 1.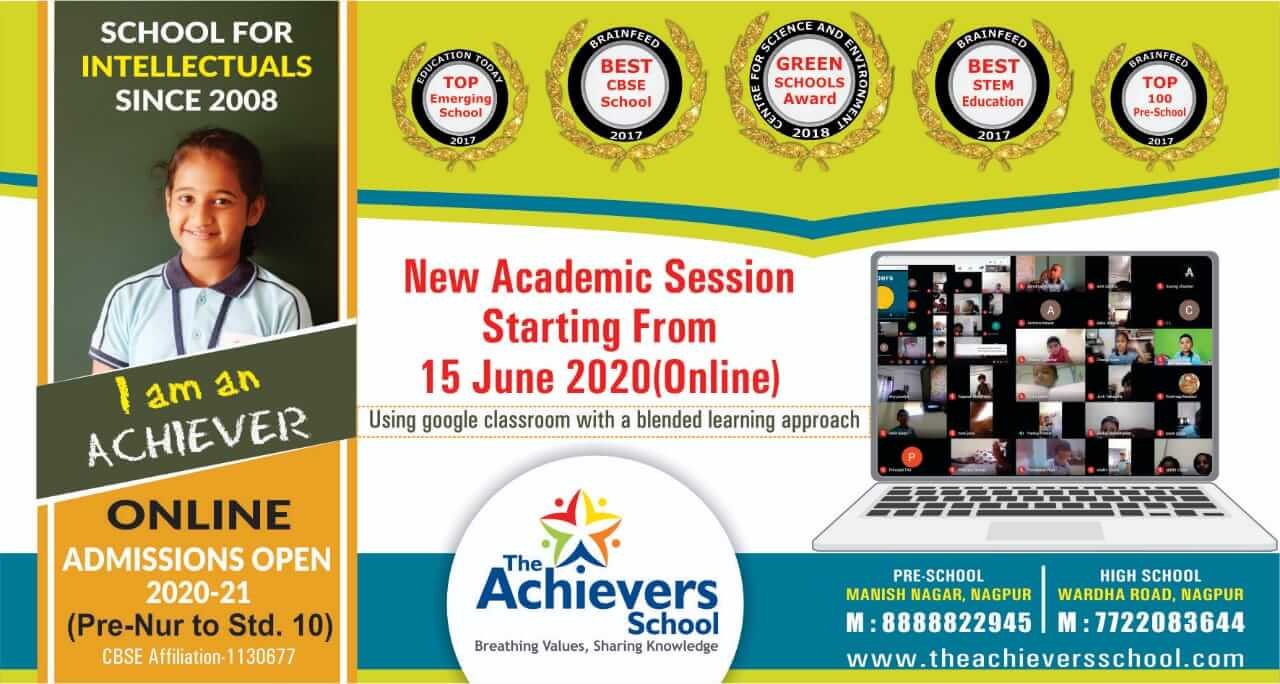 From sixth to the eighth standard, classes will resume from August, and for third to the fifth standard, schools will open in September. A decision on opening the schools for first and second standards will be taken by the school management according to a local ground-level situation. For the 11th standard, classes will start after the Class X board examination results.
Schools that fall in containment zones will not be opened yet but online classes will have to be started.
For students in Class I and Class II there will be no e-learning. But the schools and parent can use audio-visual medium like radio and TV for their education. While one-hour online classes for students in Classes III to V. For those in Classes VI to VIII and IX to XII, it will be two and three hours of virtual classes, respectively.
The circular says that before opening, the schools should be cleaned and sanitised properly. The teacher will work on an odd-even basis. Maximum 30 students will be allowed in a class and one-meter distance between two students should be maintained. Mask will be mandatory for all and the student's temperature will have to be regularly checked. The students will bring their own food, water and books.
CM agreed upon reopening of schools in areas away from the cities that are COVID-19 free after taking adequate precautionary measures.