To help the women entrepreneurs to rebuild businesses post-Lockdown, VIA Lady Entrepreneurs Wing organized a webinar on "MSME Schemes of Atmanirbhar Bharat" conducted by P.M Parlewar, Director, MSME – DI, Nagpur followed by another informative e-session on "Rebuilding Businesses Post Lockdown" by Rupa Naik, Sr. Director – WTC, Mumbai under the able leadership of Reeta Lanjewar, Chairperson – VIA LEW.
The eminent speaker, P.M Parlewar has rich experience over 25 yrs. for the development of MSME sector in MSME ministry at various states. He is having expertise in Cluster Development, SEZ act, Foreign Trade Policy, and Quality Management System.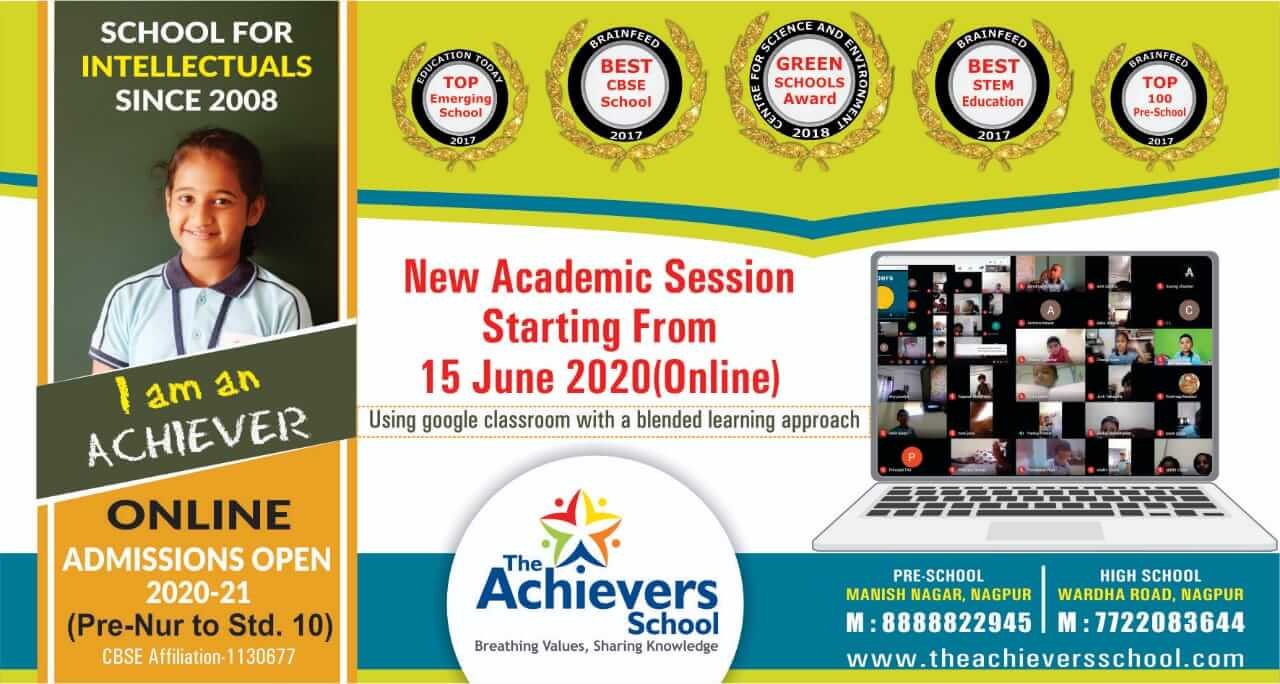 The second eminent speaker from Mumbai, Rupa Naik has over 30 years of extensive knowledge and experience in Trade Promotional Activities. She has been responsible for the active participation of the government support MSME's and also ensured to build a platform for women entrepreneurs in India by associating WTC Mumbai as a verifier for "SheTrades," all of which has had a direct impact on trade and investment.
The Initially session by Parlewar, while elaborating various schemes for MSMEs of Atmanirbhar Bharat, he said Emergency Credit Line Guarantee Scheme (ECLGS) is in the form of additional working capital term loan facility (in case of Banks and Financial Institutions), and additional term loan facility (in case of NBFCs). This is a special scheme to help small businesses battling the economic impact of Covid-19.
He added – The MSME Department has started Champion State Control Room to resolve the problems of MSMEs including those of Finance, Marketing, Raw Materials, Labor, Regulatory Permissions, etc particularly in the COVID created a difficult situation.
He had thrown light on various schemes of MSME Ministry like Technical & Management Consultancy for PMEGP, Entrepreneurship/Skill Development Training (ESDP, MDP), Marketing Assistance for GeM, Exhibitions, Public Procurement Policy, Technology, and Quality Upgradation includes CLCSS, Lean Manufacturing, Assistance for Export Promotion, Cluster Development, IPR, etc. If MSME company is facing the problem of payment recovery from the Government or from Large scale Industry, that company can contact the state Control room for assistance. Also, this control room can help small businesses to get register on Government e-Market Place (GeM).
Giving the example of Nagpur Garment Cluster, he explained the importance of cluster wherein with the initiation by Nitin Gadkari, Union Minister MSME to help corona worriers, within 10 days PPE Kits are developed complying WHO norms.
He gave a brief about various components under the 'Micro and Small Enterprises Cluster Development Programme (MSE-CDP)'. The very important one for associations is Marketing Hub/Exhibition Centers by Associations: The GoI assistance to Associations for establishing Marketing Hub/Exhibition Centres at central places for display and sale of products of Micro and Small Enterprises. The state will assist in this. About Flatted Factory Complex (FFC) he suggested VIA Ladies wing to take initiative to make FFC for small women entrepreneurs to establish space for their businesses.
In a nutshell, Parlewar offered full assistance to MSME units to resolve all the problems faced by them in this pandemic situation.
In the second session on "Rebuilding Businesses Post Lockdown", Rupa Naik gave very effective but simple tips to women entrepreneurs to rebuild their businesses. She said you must write down Tools for marketing, who is your target customer, learn how to franchise your product. She explained the importance of the project report. Every business must have the basic project report handy with them. Which should include Product details, costs, Raw material sources, Target customers markets, Profits, Future plans, Future targets, scope, etc. She added doing SWOT Analysis will help the business to set the direction, and Goals. Setting a number of small goals is important than 1 big goal.
She insisted to have social media presence.  For that 1-2 min, a short video would be very effective for promotion. In her view, there are 4 pillars of any business – Family Support, Your Skills, Product Knowledge, and Market Knowledge.
In this Pandemic situation, she said the power of perseverance is very important "don't give up". You should be proud of your skills, risk-taking capability.  She motivated the participants by the quote – Give your 100% and you will get 500% from the universe. She solved various queries of the participants and extended her support to them.
At the outset, Reeta Lanjewar, Chairperson – VIA LEW gave the opening remarks and welcomed the guests in the e-session. Shachi Malik, Past Chairperson – VIA LEW introduced the P.M Parlewar and Neelam Bowade, Past Chairperson – VIA LEW introduced Rupa Naik. Y Ramani, Past Chairperson – LEW helped the participants to get their queries solved. Manisha Bawankar, Secretary – VIA LEW proposed a vote of thanks. Prominently present were Ashit Sinha, Girish Deodhar from VIA, Madhubala Singh, Prafullata Rode,  Anjali Gupta, Anita Rao, Indu Kshirsagar, Sarita Pawar, Chitra Parate, Vandana Sharma, Poonam Lala, Shikha Khare, Rashmi Kulkarni and Yogita Deshmukh from VIA LEW Executive Body, Shefali Rai Chouksey, Assistant Professor from Ambedkar College. More than 75 entrepreneurs attended the e-session and get benefited.