Who does not love a movie which has crime, drama, and romance in it? Well here is a film which has all three in it 'Tallukh' a film of Anurag Jha; 19-year-old city lad is all set to hit the OTT platform, Amazon Prime on September 11.
Made under the banner of Anurag Jha Creations (AJC) 'Tallukh' is a story about a CBI inspector investigating a case of serial killings and the life of a couple. And a twist happens when suddenly they realize everything is connected.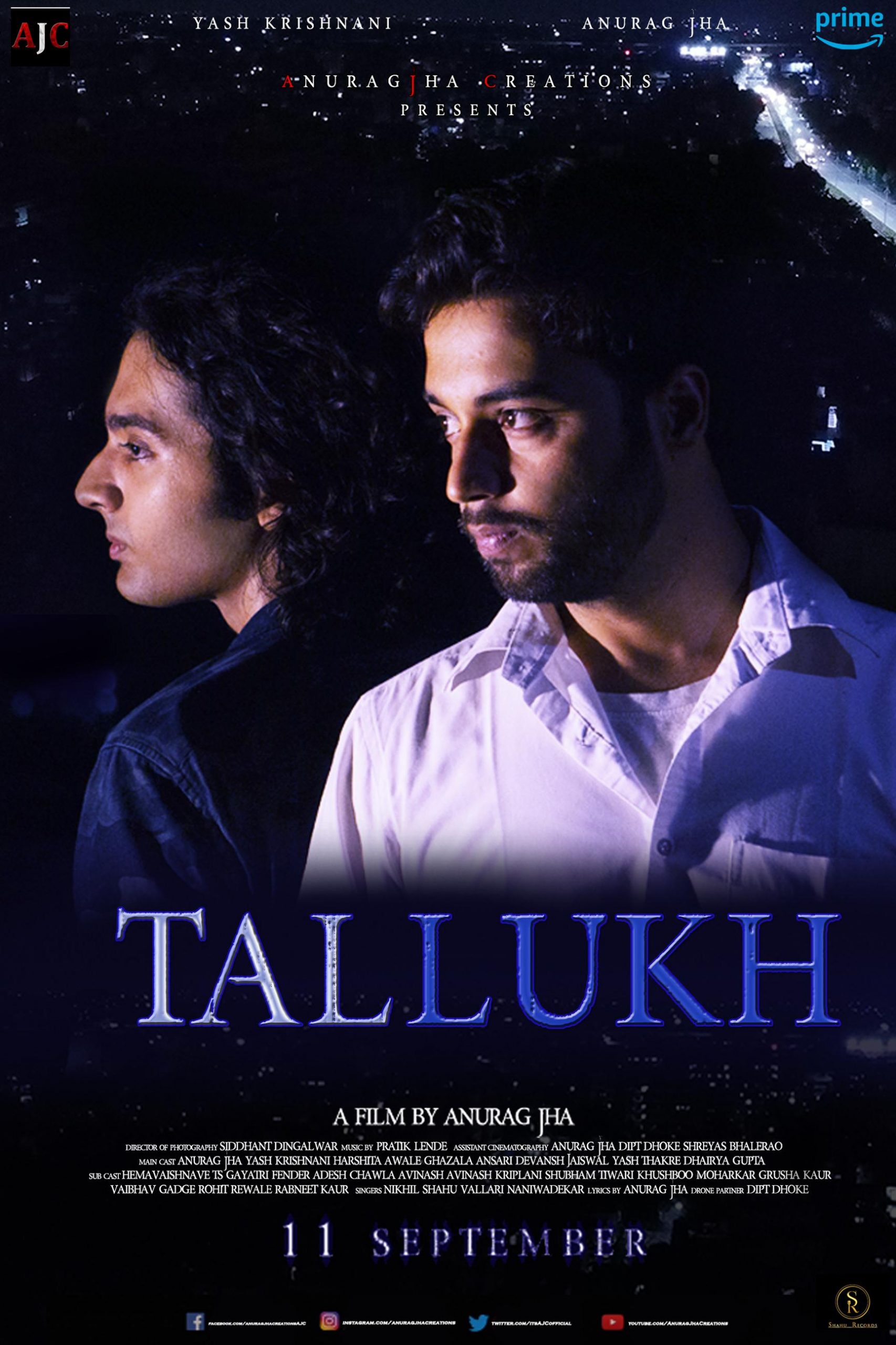 Anurag while talking to The Live Nagpur informed that "we had planned the project in March and April with all the pre-production, it was shot just after the government gave relaxation in the lockdown during the unlock 1.0 in the last 2 months with proper precautions and following the norms".
"We took some talented actors singers and other crew members from Nagpur. AJC has always taken newcomers with potential in them. We have a rule of not taking high profile people even if we can afford them to avoid nepotism in the film industry that we are starting in Nagpur. Everyone has given justice to their characters be it the protagonist or support or extras" Anurag added.
Speaking about the thought process involved in making the characters he said that "The main point was character development, and we successfully achieved it with some excellent actors on board. A character Raghav which is a supporting lead to our Inspector has excellent character development in the movie".
Speaking about the experience while shooting this film he added that "As an actor, director, writer lyricist, editor, and producer of this movie, I had my bucket full all the time, lots of stress and lots of pressure to achieve something no one has ever achieved in Nagpur yet or I know of".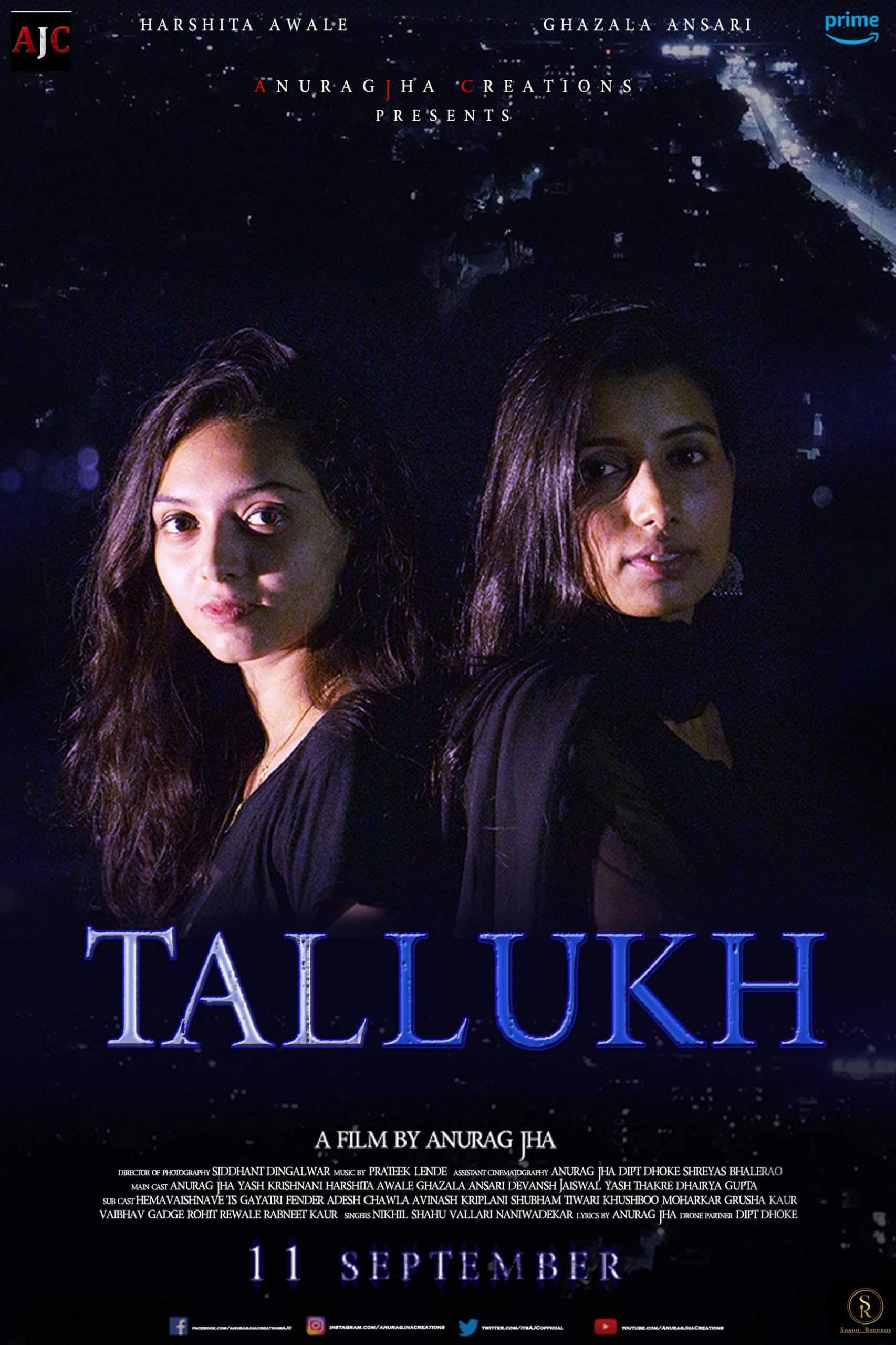 "This is the most ambitious project of AJC and it is going as planned till now. We have achieved 70% of the targets we set for this movie. Our songs will be distributed to all the major music platforms you can imagine off on 8th August. The movie will hit Amazon Prime on September 11 and we all are super excited to see the reactions of all". And based on the reaction to this project we might even think of chapter 2 for Tallukh.
When asked about the OTT platform to releasing projects Anurag said "We knew Amazon prime was the thing we had to do. Netflix has some very high standards and we didn't have the budget for that. And we knew MX or anything else won't be big enough for things to go how it should. Amazon is really helpful for new filmmakers who are not part of a monopoly but wants to go big. I think this will be a big step in our walk of success".
"No one, literally no one can tell about your limits or help you get anywhere. Do what you feel is right. I've always heard about big competitions or festivals like IFP but you can make it big even without all of that. No one can decide your future or your success rather than you" he gave a message to all the aspiring filmmakers.
The main cast includes Yash Krishnani, Anurag Jha, Harshita Awale, Ghazala Ansari, Devansh Jaiswal, Yash Thakre, Hemavaishnave, Dhairya Gupta. Cinematography is done by Siddhant Dingalwar and Dipt Dhoke. The music composition is done by Pratik Lende and lyrics are by Anurag Jha. Singers Nikhil Shahu and Vallari Naniwadekar.