Nagpur Municipal Corporation slamming Seven Star Hospital for overcharging COVID-19 patients has directed to refund the excess amount charged upon the Non-COVID patients from May 21, 2020, and submit the pointwise explanation in writing to the points raised.
Public Health Department, Government of Maharashtra Mumbai had fixed the rates for various facilities being provided by private healthcare providers in Nagpur City.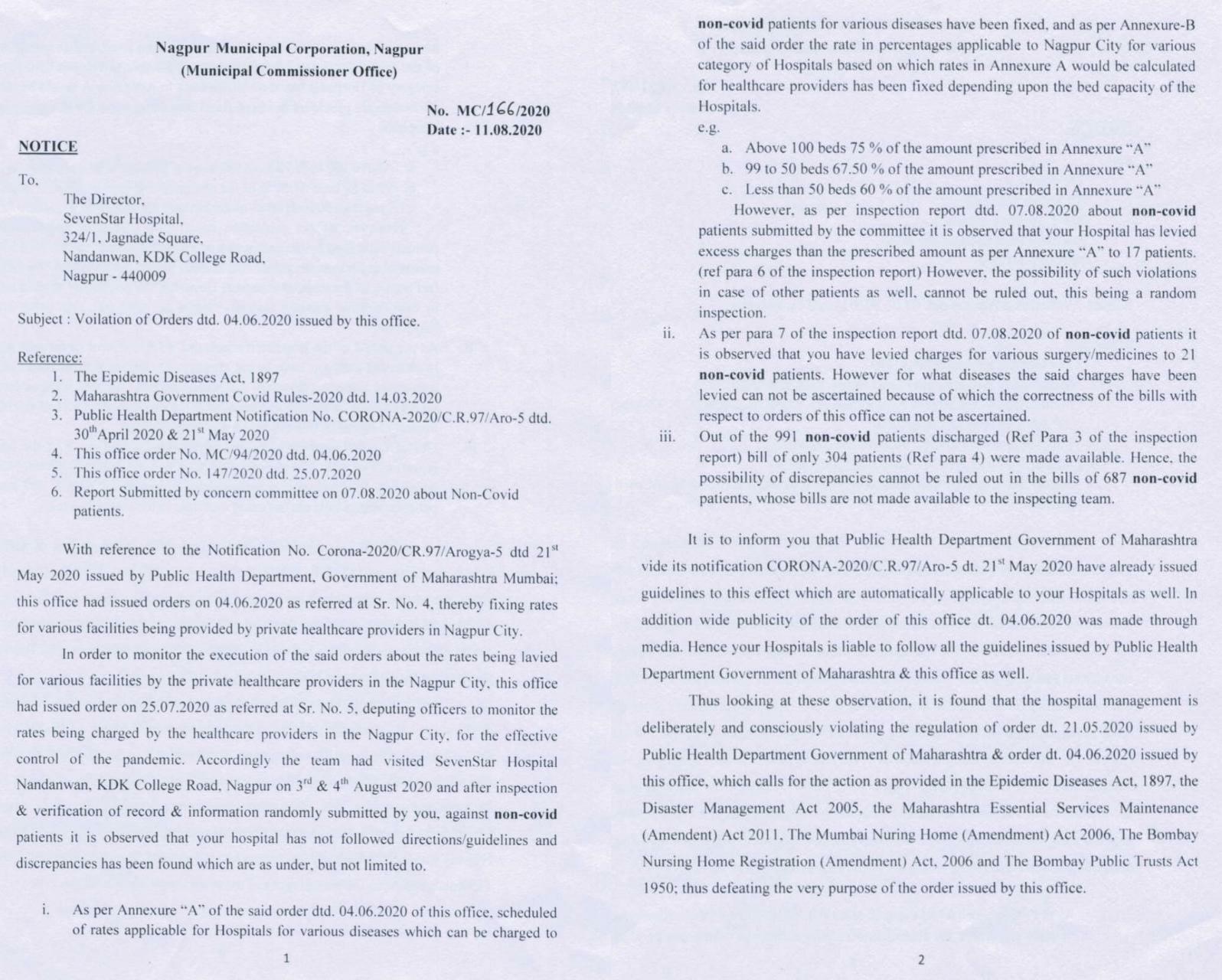 In order to monitor the execution of the said orders about the rates being laced for various facilities by the private healthcare providers in Nagpur City a team had visited Seven Star Hospital Jagnade Square, Nandanvan, KDK College Road, Nagpur on August 3, 4, And after inspection and verification of record and verification of record and information randomly submitted by Non-COVID patients, it is observed that hospital did not followed the guidelines.
The rates for the Non-COVID patients for various diseases have been fixed yet it was observed that the hospital has levied charges for various surgery medicines to 21 Non-COVID patients. Although the diseases the said charges have been levied cannot be ascertained because of which the correctness of the bills with respect to orders of this office cannot be ascertained.
Out of the 991 non-COVID patients discharged bill of only 304 patients available. Hence, the possibility of discrepancies cannot be ruled out in the bill of 687 non-COVID patients whose bills are not made available to the inspection team.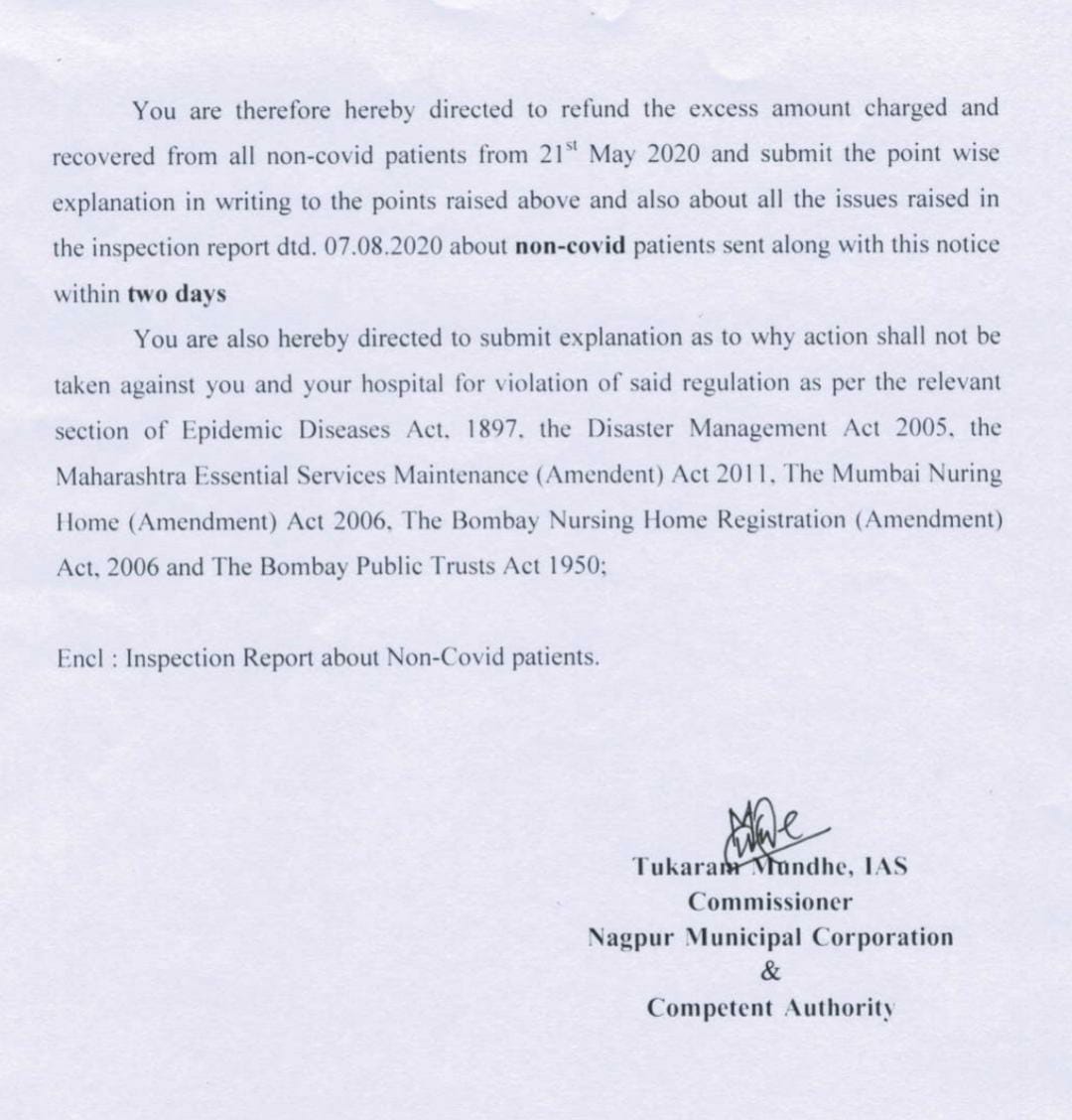 The hospital is also directed to submit an explanation as to why action shall not be taken against you and your hospital for violation of said regulation as per the relevant section of the Epidemic Diseases Act. 1897. the Disaster Management Act 2005. the Maharashtra Essential Services Maintenance (Amendment) Act 2011. The Mumbai Nursing Home Amendment Act 2006, The Bombay Nursing Home Registration (Amendment) Act. 2006 and The Bombay Public Trust Act 1950.