Divisional Railway Manager (DRM) Somesh Kumar of Central Railway (CR) Nagpur Division on Friday said that Ajni Railway Station would be developed alongside inter-modal station. NHAI developing Integrated Modal Station at Ajni and proposed to integrate Metro, Railway and road link in mega project while CR upgrading Ajni railway to satellite terminal. The development of Ajni railway station as satellite terminal station to accommodate more train ex-city and Railways on its part has taken up laying of two loop lines with capacity to handle 26 coaches, four holding lines, two additional washing lines and pit line with other passenger amenities. The new platforms will be connected through Foot Over Bridge (FoB).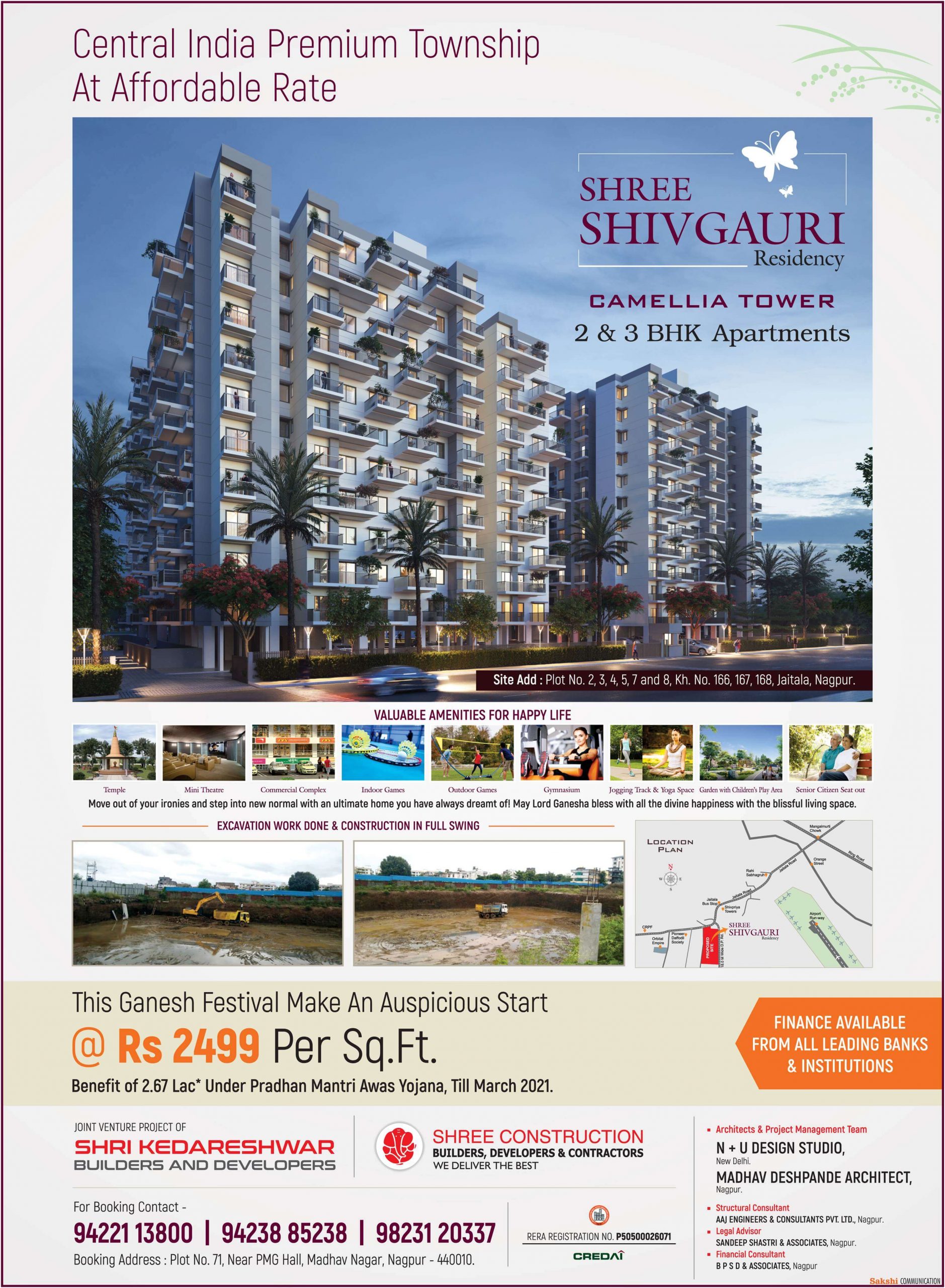 And the NHAI will get 44 acres of land from Indian Railways. A total of 45,400 sq. mts land is provided for redevelopment of Nagpur Railway Station and CR has approved the drawing of redevelopment worth Rs 372 crore and Station M a n a g e m e n t Agreement (SMA) process between Indian Railways and Indian Railways Stations Development Corporation (IRSDC) is in last phase, the DRM stated further. The Indian Railways has started Key Performance Indicators (KPI) system across the country for observation of security work, commerce, mobility, assets and punctuality performance.
According to DRM Somesh Kumar, CR Nagpur Division ranked 11 (1) in overall performance and 5 (1) rank in mobility. In last three financial years, the Nagpur Division has spent a total of Rs 76.18 crore on development of passenger amenities. In year 2017-18, a total of Rs 19.22 crore were spent and the expenditure rose to Rs 20.13 crore in year 2018- 19. It further zoomed to Rs 36.83 crore in year 2019-20. However, income of the division dipped to just Rs 20.64 crore in year 2020-21 due to outbreak of coronavirus which resulted into suspensions of passenger trains. A total of 74 railway stations in the division will have Wi-Fi connectivity. Automated and Managing Access System (ATMA) was launched at Nagpur Railway Station to contain spread of novel coronavirus. Similarly, a boom barrier was also installed at the railway station so that security personnel and ticket checking staff can check tickets, body temperature and masks of the passengers without touching them.