The heavy rain which started on Friday morning in many parts of the city was continued till late in the night and resulted in a sharp dip in temperature. The continuous downpour brought the day's temperature down. Difference between day and night temperatures was only 2.2 degree Celsius. As per information, Nagpur received 52.1 mm rainfall in the 24 hours.
The Meteorological Department stated that in the coming days more rains are very likely in many parts of Vidarbha including Nagpur.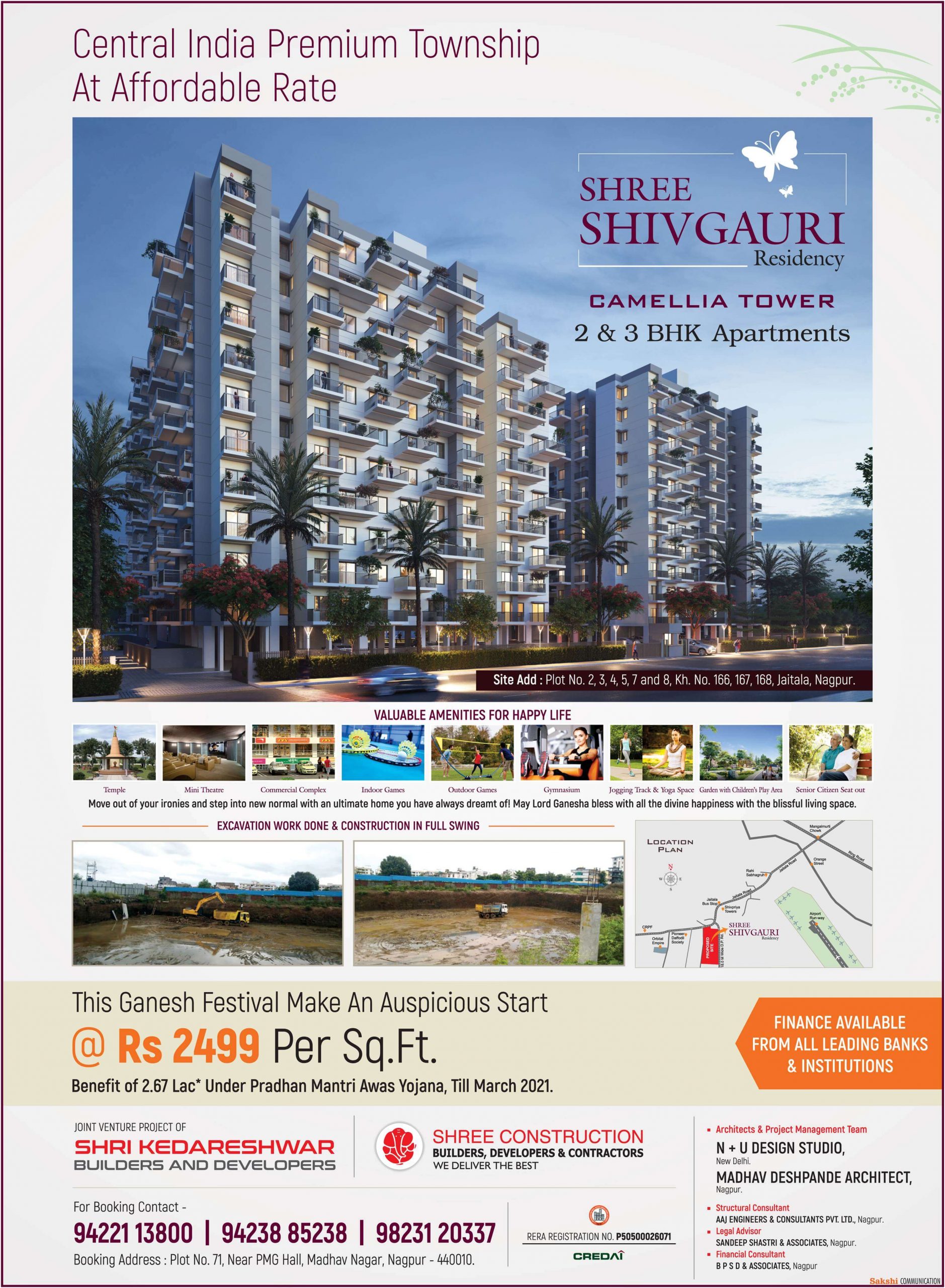 Due to incessant rain, the maximum temperature dropped 2.6 degree to be settled at 25 degree Celsius while the night temperature was 22.8 degree. Humidity remained around 98 to 100 %. Nagpur received 12.9 mm of rain till 8.30 am on Friday and 39.2 mm of rain between 8.30 am and 8.30 pm.Nagpur city has received 1032.8 mm of rain so far.Gondia district of Vidarbha recorded 82.8 mm of rainfall, Gadchiroli 22.4 mm, Chandrapur 11.5 mm.Brahmapuri 55mm, Wardha 3.8mm, Amravati 6.2mm, and Yavatmal 2mm of rainfall.