The National Disaster Response Force (NDRF) has begun rescue operations from the flooded areas of Vidarbha and nearby region after heavy rain lashes many parts of Central India affecting the lives.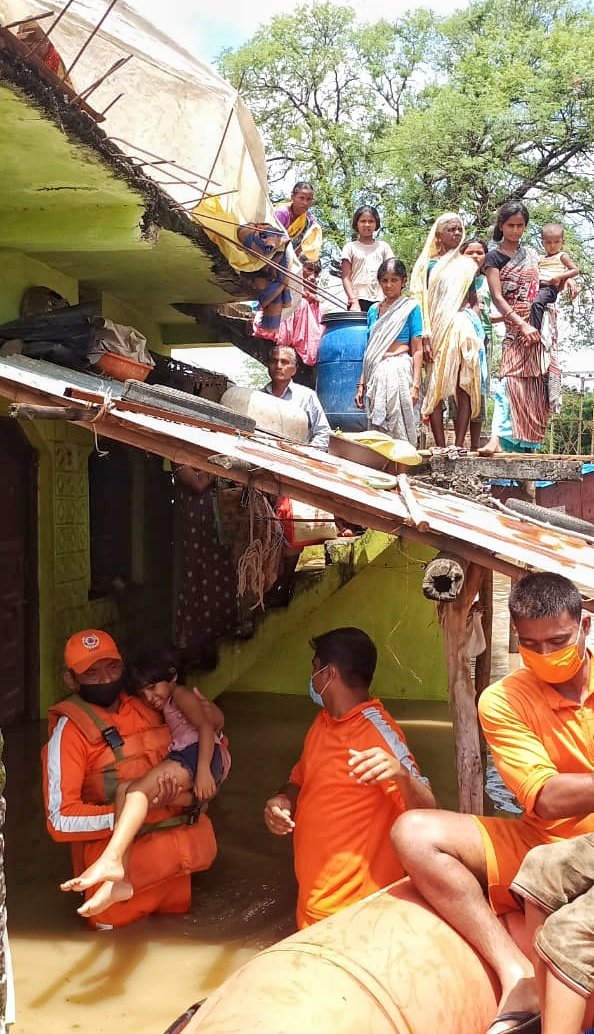 Indian Army jawans on today rescued 39 persons including children and women from Gondpipari & Ambhora village of Nagpur. While NDRF started rescue operations in flooded Kinhi village in Chandrapur, Vidarbha region of Maharashtra, Bhandara city badly affected by the heavy rains as houses are submerged in water.
4 teams of NDRF are being airlifted from Pune to Nagpur in view of the evolving flood situation in districts of Vidarbha division.

A portion of a newly constructed bridge was collapsed and washed away with the water after heavy rainfall in the region on Sunday in Nagpur. Heavy rainfall in the rivers in Madhya Pradesh led to a rise in water levels in several rivers in Maharashtra, which triggered the collapse of the bridge.