To commemorate the 150th birth anniversary of Mahatma Gandhi, various online programs are being organized by South Central Zone Cultural Center, Nagpur beginning from October 2.
First programme is on October 2 "Vyakhan" at 9 am by Dr. Kumar Shastri, a renowned speaker, writer and ideologue of Vidarbha.
Second programme is "Sabarmati saints", presented by Sangeet Kala Academy at 10.30 am. Â It will be a presentation on popular bhajan mala conceptualized by renowned singer Shri Vinod Vakhare.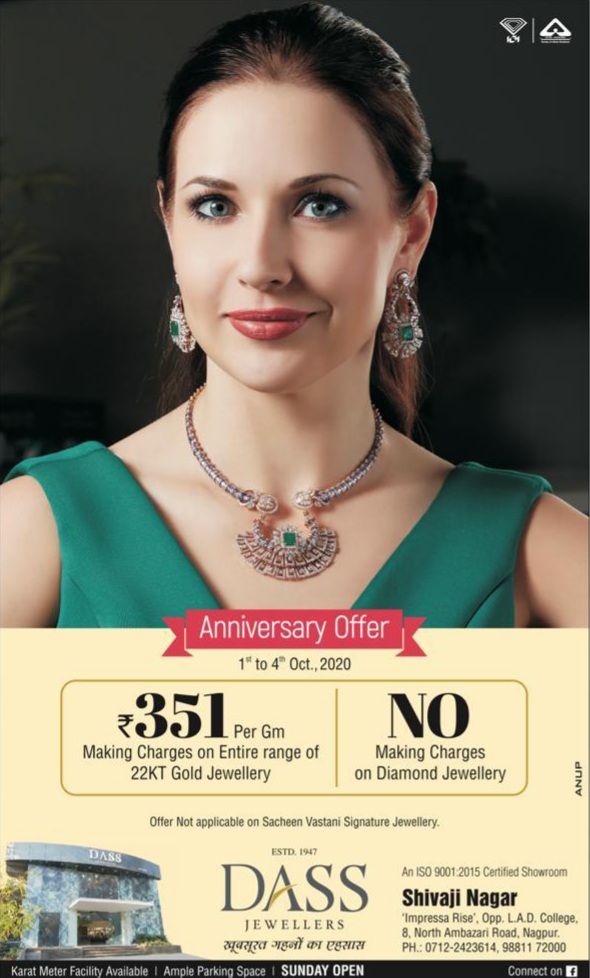 At 12 noon 'Kachra Rakshas' a theatrical performance inspired by the life message and teachings of Mahatma.
For the concluding programme , "Rangoli Pratishtik Workshop" has been organized from 1 October 2020 to 2 October 2020 at SCZCC, Nagpur campus. In this, the famous portrait Rangoli of Maharashtra will be presented based on the biography of Mahatma Gandhi. In this, Rangoli Portrait will be made on various aspects of Gandhiji's life.