Adhik maas is traditionally considered as sacred month. The purchase of silver jewellery is having a special importance during this month.  On the auspicious occasion of this auspicious month, Rokde Jewellers has organized a special 'Anklets Festival' for the people of Nagpur.
In this festival, a magnificent collection of attractive silver anklet will be opened for the people of Nagpur.
'Anklet Festival' organized by Rokde jewellers will be held from 2nd October to 8th October . The festival will be held only for the Laxminagar branch of Rokde Jewellers.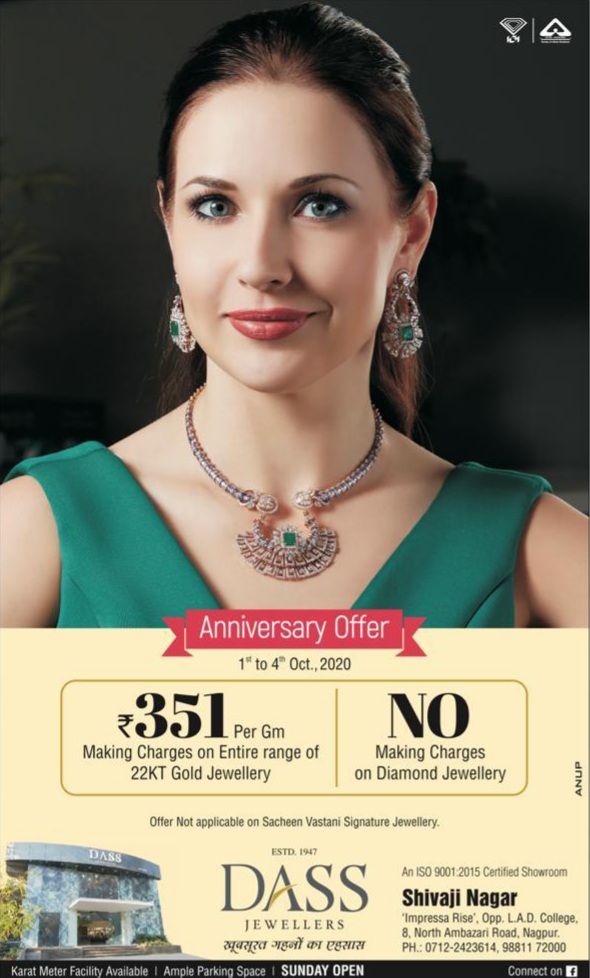 In addition to the magnificent variety of silver anklets, another feature of the festival is that you will also get an attractive gift on every purchase. And there will be a 10% discount on making. Shopping for other jewellery will also continue in the showroom during the festival.
"On the strength of the purity and the intricacies of the jewellery, we have succeeded in earning the trust of the people of Nagpur over the years.  The same purity and intricacy craftsmanship you will find in the silver anklet ornaments at this festival. Therefore, all Nagpurkar should visit our Laxminagar branch to avail the benefits of this diverse "Anklet Festival".
By expressing such confidence, Rokde Jewellers has cordially invited people for this festival.