Maha Metro Nagpur has installed a unique Mass Spring System (MSS) at Zero Mile Station for mitigatin of vibration, caused due to train movement. Such a floating track slab on the via-duct has been executed for the first time in any metro projects across the country. The system absorbs any vibration and thus reduce vibration being passed on to metro building.
As the track structure is passing through the building structure at Zero Mile station, vibrations generated from the train wheels rolling on the tracks are directly transmitted to the building structure. At Zero Mile Station, track is on the fifth floor and integral part of the station, which is not the case with other Metro Stations. Hence this system has been executed here.
The track structure at the Metro station has been specially designed as a Floating slab (30 mm above Station slab) supported on 176 no of Chrome alloyed Steel Spring system isolators.The Track Slab of 135 meter length, covers full length of Platform on both UP & DOWN lines and has been concreted in single pour on each track slab without any expansion joint.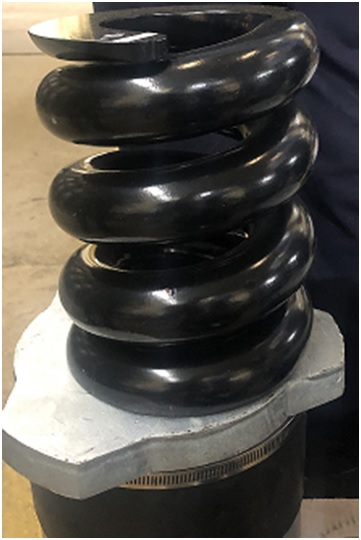 The chrome alloyed steel spring system absorbs the vibrations created during train movement. The MSS Track Slab System is a Maintenance free system and having a designed life of 75 Years.The Zero Mile station is a Multi Storied Commercial Building. The building has multi level underground parking with a concourse level below the Platform level.