Maharashtra has become the first state to regulate the rates of face masks during COVID-19 pandemic as the state government of Maharashtra, on Tuesday, has capped the prices of masks as part of its interventions made till now to reduce profiteering during the COVID-19 pandemic. Increasing demand of masks and sanitizers during COVID19 pandemic increased the price of masks in the market. Earlier, in a step to ensure availability of masks in the market at nominal rates, Central Government had capped rates of masks. Now, Maharashtra has become the first state in the country to cap prices of all types of masks based on the recommendations of a state appointed committee to determine maximum rates for the critical COVID-19 care items.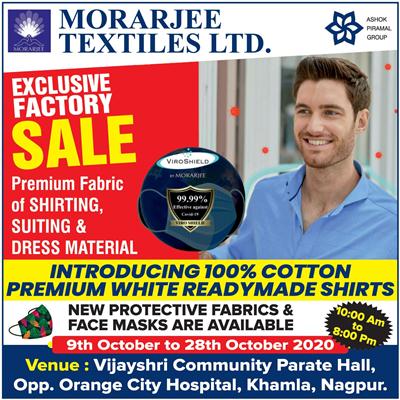 As per the new rates, an N95 mask would cost between Rs 19 and Rs 49 depending on its kind, while a 3-ply mark would cost Rs 4 and a 2-ply mask would cost Rs 3. At present, an N-95 mask costs between Rs 150 and Rs 600 in the market, while a 3- ply mask costs between Rs 20 and Rs 40. The new rates will not only reduce existing market prices but also ensure that the masks cost less than the reusable plain cotton masks that are being sold anywhere between Rs 10 and Rs 200. The Food and Drug Administration will have to ensure chemist sell masks at the new prescribed rates. On July 31, the government had set up a four-member expert committee to study manufacturing cost and advice selling prices for masks. As per the committee's recommendation, a doctor's kit has been capped at Rs 127 and a filtering face piece (FFP) mask at Rs 12. The rates of FFP mask was around Rs 200 to Rs 600, earlier. The committee also recommended that manufacturers and distributors must have to mention the price of the mask on its cover. The manufacturers must have to provide the product as demand has increased in the market at the recommended rates.
At present, the state government has made it mandatory for citizens to wear masks and if they do not wear them, strict action is being taken.